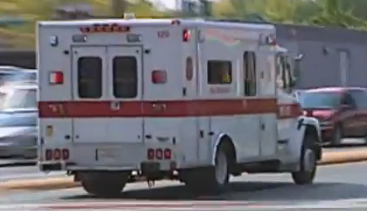 Pedestrian Struck by Vehicle in Kentlands, Dog Bites Driver
A pedestrian walking a dog was struck by a vehicle on Monday afternoon at Little Quarry Road and Chestertown Street in the Kentlands community of Gaithersburg.
Gaithersburg Police Officer Dan Lane said the vehicle was traveling along Little Quarry Road and was turning onto Chestertown Street when the collision occurred. He described the pedestrian's injuries as minor scrapes.
According to Lane, when the driver got out of the vehicle to check on the pedestrian's condition, the pedestrian's dog bit the driver.
Lane said he did not know the dog's breed but he said it was "small."
The driver was transported to the hospital to have the bite checked out, Lane said.  He said the injury did not appear serious.
Pedestrian struck – Little Quarry Road & Chestertown St., Gaithersburg

— Pete Piringer (@mcfrsPIO) June 22, 2015