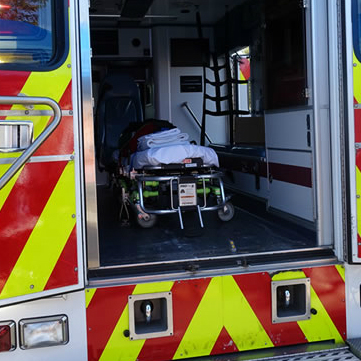 Pedestrian Struck, Killed in Takoma Park
A 79-year-old Takoma Park man was killed Wednesday night crossing Larch Avenue, a Montgomery County police statement said.
The death came just hours after County Executive Ike Leggett unveiled his Vision Zero plan to eliminate pedestrian and traffic fatalities by 2030.
The man, James Sexton Byrne of Lockney Avenue, was taken to a local hospital where he died of his injuries, police said.
About 7:49 p.m., Byrne was struck by a 2004 Cadillac Escalade EXT driven by Starlington Windel Simms, 72, also of Lockney Avenue, police said. Simms was traveling south on New Hampshire Avenue. Byrne was struck where New Hampshire and Larch avenues intersect, police said.
Detectives from the police Collision Reconstruction Unit are investigating the incident. Anyone with information is asked to contact the Collision Reconstruction Unit at 240-773-6620.
Takoma Park police officers, and Prince George's County fire and rescue personnel responded to the incident.