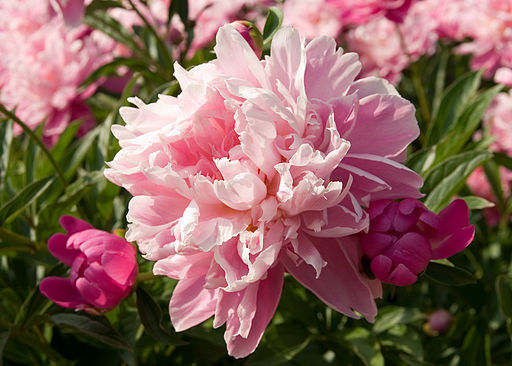 Peony Photo Contest
In celebration of the centennial anniversary of the Schwartz Peony Garden, the Gaithersburg Community Museum is conducting a photography contest to capture the beauty of the city's official flower. The ten finalist photographs will be on view at the Community Museum as of July 18. The public is invited to "Like" an image from among the finalists on the Community Museum's Facebook page from July 14 to August 14. The image with the most "Likes" will receive the Visitor's Choice award, with a cash prize of $50.
A Museum Choice winner will be selected by Community Museum staff, with a cash prize of $50. The Grand Prize winner will be selected by a panel of judges comprised of local photographers and board members of the Gaithersburg Historical Association, with a $100 cash prize awarded. Winners will be announced on August 23.
The building that now houses Gaithersburg City Hall was once the home of Edward P. Schwartz who, in 1913, established a famous peony garden on five acres of land that stretched from the railway station to Hutton Street. The "World Famous Schwartz Peony Garden" boasted 410 varieties of peonies from all over the world. Each spring the garden was a tourist attraction visited by admirers, including President Woodrow Wilson.