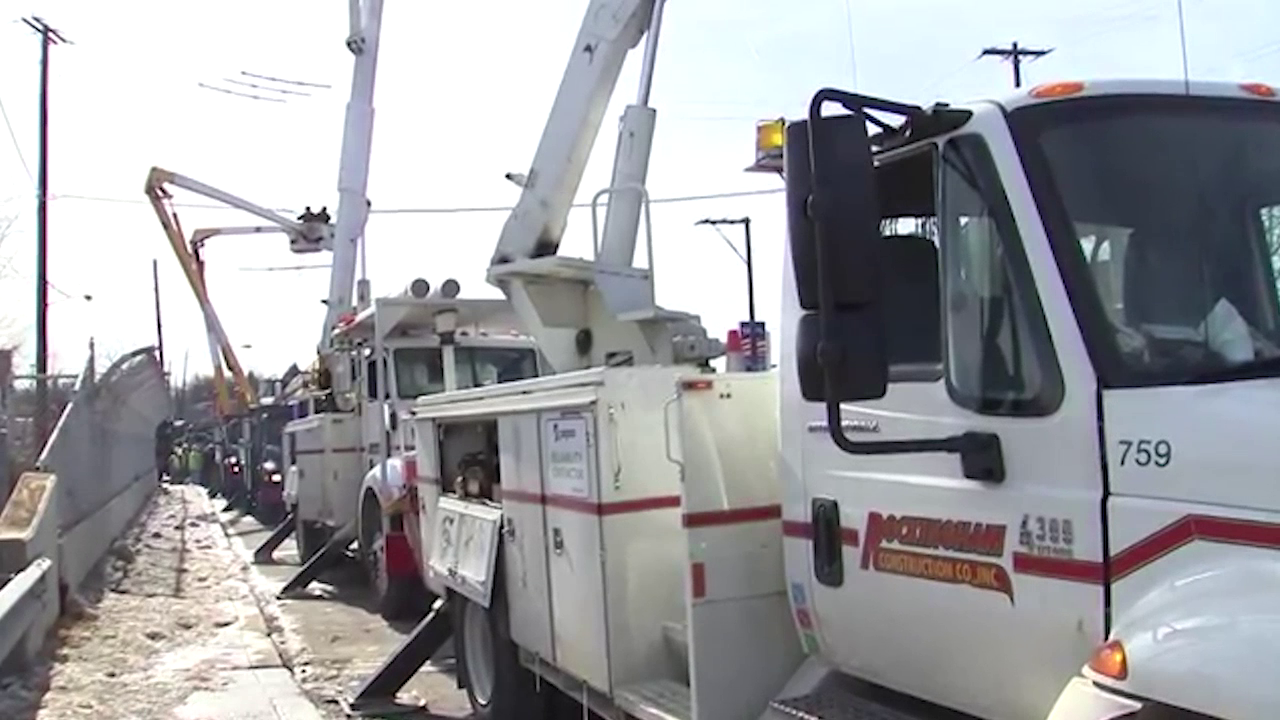 Pepco Prepares for Possible Winter Storm
Pepco is preparing for possible service impact due to the winter weather advisory issued by The National Weather Service from 10 p.m. tonight until midnight Tuesday.
Current models forecast one to three inches of snow. According to a Pepco news release, officials are monitoring the weather forecast and say that it could affect the company's more than 815,000 customer's.
Company officials said about 150 internal linemen, 200 contractors and  200 tree crews are available to respond to any outages that occur. In addition, Pepco officials say the company is prepared to bring in additional resources depending on the severity of the storm.
Pepco said that last month's historic snowstorm caused minimal outages due to the company's investments in protecting overhead lines from falling on trees and strengthening the transmission system with stronger equipments over the last five years.
Officials said safety is Pepco's number one priority. Customers should stay clear of any lines that come down and avoid any working crews that respond to the area. Customers should always assume that downed wires are energized and avoid them.
Customers are asked to immediately report any downed wire by calling  1.877.PEPCO.62 (1.877.737.2662). Customers should report outages by calling 1877.PEPCO.62 (1.877.737.2662), visiting pepco.com or through Pepco's mobile app.
Pepco officials are advising customers to prepare. Emergency kits should include a battery-powered radio or television, flashlight, a first-aid kit, battery-powered or windup clock, extra batteries, special needs items, an insulated cooler and a list of important and emergency phone numbers.
For additional tips on preparing for a storm visit, pepco.com.
Related: