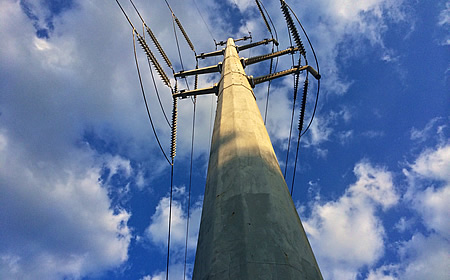 Pepco Rate Case Hearing Scheduled for Sept. 6 in Rockville (VIDEO)
The Maryland Public Service Commission (PSC) has scheduled a Sept. 6th public hearing in Rockville on a request by Potomac Electric Power Company (PEPCO) to increase its electric distribution rates by $104 million (an increase of about $13 a month for the typical residential customer).
According to the PSC, Pepco provides electricity to about 560,000 customers in Montgomery and Prince George's counties in Maryland.
The Sept. 6th hearing will be held at 6:30 p.m. in the first floor auditorium of the County Executive Office Building at 101 Monroe Street.
You can also let your views by known in writing by submitting comments by Oct. 6 to:
David Collins, Executive Secretary
Maryland Public Service Commission
William Donald Schaefer Tower
6 St. Paul Street
Baltimore, MD 21202
Be sure and include case number 9418 with all comments. In addition to the mailed comments, the public is encouraged to use the Commission's e-file system at www.psc.state.md.us/efile/ to provide an electronic copy of their comments.
Public hearings scheduled in Montgomery/Prince George's counties for Pepco rate request. https://t.co/wuUiTOBFZL pic.twitter.com/q3eMzCcdhJ

— Maryland PSC (@MarylandPSC) August 23, 2016