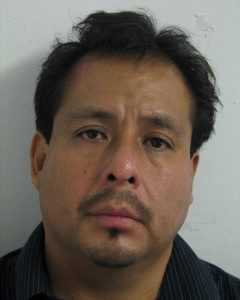 'Person of Interest' in 18-Year-Old Disappearance Found Dead in Jail Cell
Fernando Asturizaga, who was named Thursday as a "person of interest" in the 18-year-old disappearance of a Bethesda woman, was found dead in his Cumberland jail cell Thursday night, Montgomery County police reported Friday.
"Inmate Fernando Asturizaga was found unresponsive last night at about 8:45 p.m. in Western Correctional Institution in Cumberland, MD, where he was pronounced dead," according to a written statement from Gerard Shields, a spokesman for the Department of Public Safety and Correctional Services.
"All indications are that the death was a suicide and the Maryland Office of the Chief Medical Examiner will make the final determination," Shields wrote.
Gov. Larry Hogan, who was in Rockville for a brewery opening was asked about the case. Here's what he said:
Asturizaga had been a teacher and babysitter for the children of Alison Thresher, who believed he had an inappropriate relationship with her daughter. She alerted her children's school and others of her concerns in 1999. In 2000, Thresher went missing, and a year after that, Montgomery County police considered her disappearance a homicide.
In 2010, Thresher's daughter came forward with charges that Asturizaga had sexually and emotionally abused her when she was younger. He was convicted of 18 separate charges, and was serving about 100 years in prison.
Shields wrote that the corrections department's Internal Investigative Division is investigating Asturizaga's death along with Maryland State Police.
Previous Post:
Police Name Former Teacher as 'Person of Interest' in Cold Case