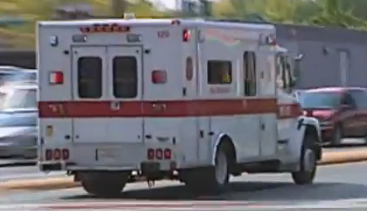 Person Struck by a Train at Silver Spring Metro
Montgomery County fire and rescue crews extricated a woman from under a train at the Silver Spring Metro, 8450 Colesville Road, earlier today.
Fire and Rescue Spokesperson Pete Piringer reports the woman was transported as a priority one patient to a local hospital.
During the response period, there were some road closures on Colesville Road between East West Highway and Georgia Avenue.
The Red Line was single tracking between Takoma Park and Silver Spring during the investigation.
Red Line: Single tracking btwn Takoma & Silver Spring due to a person struck by a train at Silver Spring. Expect delays in both directions.

— Metrorail Info (@Metrorailinfo) May 17, 2015
Update – Silver Spring Metro Station, patient extricated & transported, Station OPEN, Red Line Trains single-tracking pic.twitter.com/O7eklnTP4Q

— Pete Piringer (@mcfrsPIO) May 17, 2015
Traffic advisory – outbound Colesville Road closed between E. West Hwy. and Georgia Avenue pic.twitter.com/VeZk7R0ySv

— Pete Piringer (@mcfrsPIO) May 17, 2015
Update – Silver Spring Metro station patient has been extricated, EMS evaluating & preparing to transport, 1 adult, Pri1 — Pete Piringer (@mcfrsPIO) May 17, 2015
Metro Incident – Silver Spring Metro – 8450 Colesville Rd, person struck by train & trapped under

— Pete Piringer (@mcfrsPIO) May 17, 2015