PHED Committee Considers Zoning Changes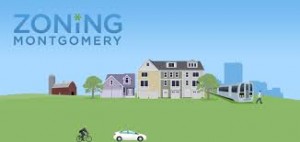 The Montgomery County Council's Planning, Housing and Economic Development (PHED) Committee will meet at 9:30 a.m. on  Sept. 13 to continue its extensive review of the first proposed major changes in the County Zoning Ordinance since 1978. At Friday's worksession, among the items to be discussed are proposed procedures that would impact how a zoning change is obtained. In many instances, the recommended changes would make it easier to obtain a zoning change.
The PHED Committee, which is chaired by Nancy Floreen and includes Councilmembers Marc Elrich and George Leventhal, has been meeting regularly since June to review the changes in the zoning ordinance that have been suggested by the County's Planning Board. The committee will use the worksessions to make recommendations to the full Council, which will eventually decide what changes will be implemented.
The PHED Committee will meet in the Seventh Floor Hearing Room of the Council Office Building at 100 Maryland Ave. in Rockville.
The worksession will be televised live by County Cable Montgomery (CCM—Cable Channel 6 on Comcast and RCN, Channel 30 on Verizon). The broadcast also will be streamed through the County Web site at www.montgomerycountymd.gov.
Council President Nancy Navarro announced this week that the Council will hold a second public hearing on the proposed changes to the zoning ordinance. A date has not yet been set for that public hearing. Detailed information about the zoning rewrite can be found at www.zoningmontgomery.org .
As proposed, the zoning aspects recommended for change would be less complicated. The standards for approval for conditional uses and variances would be easier, with the requirement to find "need" for some conditional uses eliminated. Also fewer conditional uses would require approval by four members of the Board of Appeals. The inherent effects of a use would never be a reason to deny a variance waiver.
The discussion on Friday will include provisions for grandfathering and for penalties and enforcement.