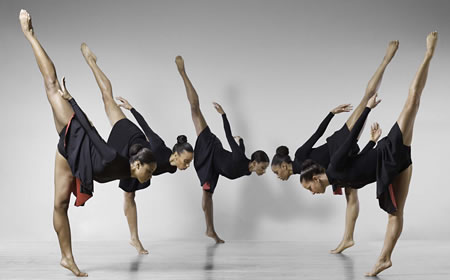 Philadelphia Dance Company at BlackRock (Video)
PHILADANCO performs at the BlackRock Center for the Arts on Saturday, Nov. 23 at 8 p.m. and Sunday, Nov. 24 at 3 p.m. The company's founder, Joan Myers Brown was the recipient of the
2012 National Medal of Arts
, the nation's highest civic honor for artists.
In presenting the National Medal of the Arts, President Obama noted that when Brown founded the Philadelphia Dance Company in 1970, she "carved out an artistic haven for African American dancers and choreographers to innovate, create, and share their unique visions with the national and global dance communities."
PHILADANCO has a legacy of breaking barriers and building bridges across cultural divides, consistently performing for audiences representing an amalgamation of people from diverse communities. PHILADANCO is recognized for its artistic integrity, superbly trained dancers and electrifying performances. Executive Director, Krista Bradley, says of the artistry of PHILADANCO, "their high-energy work is exactly in line with BlackRock's goals of presenting high quality artistic experiences that stretch across race, religion, socio-economic status and genre – and will offer our community more than just outstanding performances but also opportunities to meet and learn from their dancers and artistic staff."
Free community engagement activities are planned for both shows. Individuals can take a masterclass with the company on Saturday, Nov. 23 at 2 p.m. (RSVP HERE). Pre-curtain talk with company founder and National Medal of the Arts recipient, Joan Myers Brown on Sunday, Nov. 24 at 2:15 p.m. Post-performance question and answer session with the dancers follows both performances.
Tickets are $32. Purchase tickets at www.blackrockcenter.org or by phone at 204.912.1058. BlackRock is located at 12901 Town Commons Drive, Germantown near the intersection of Middlebrook Rd. and Route 118.
Philadelphia Dance Company performing Cottonwool