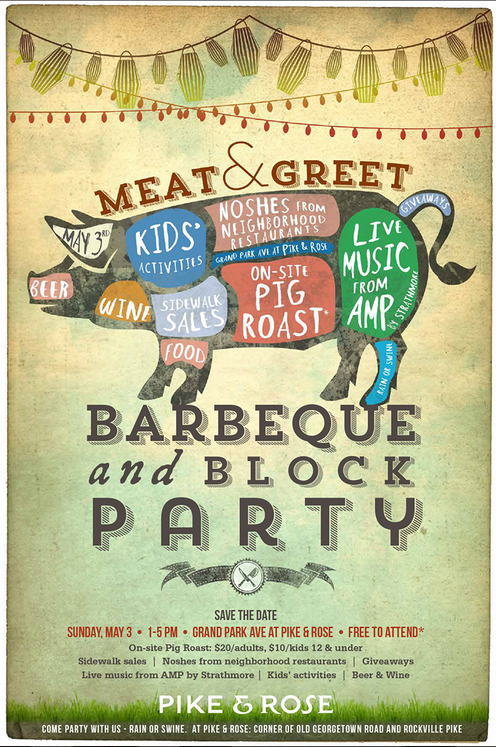 Pigs, Paths, and Posts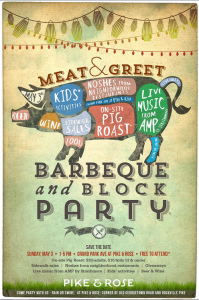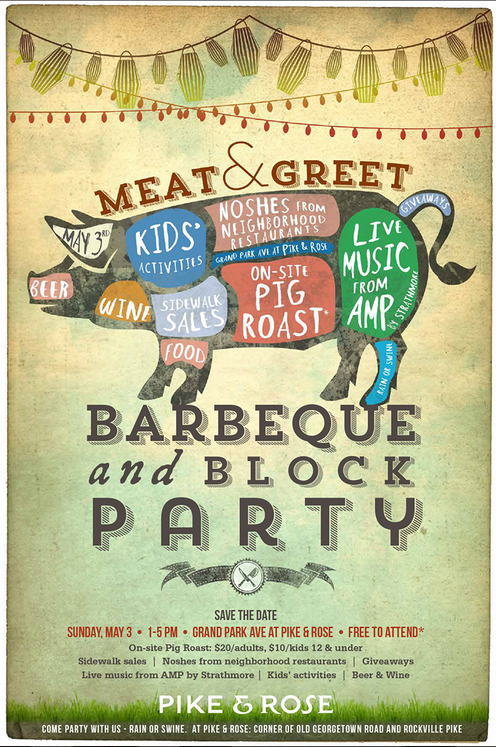 This Sunday, from 1-5 p.m., Pike & Rose is hosting a very fun event that features a pig roast, food and refreshments, live entertainment from AMP by Strathmore, oyster shucking, giveaways, children's activities, sidewalk sales, and more! Alcoholic beverages will be available to purchase.
It is free to attend, though it costs $20 for adults and $10 for children to partake in the pig roast. The event will be held rain or shine.
Friends of White Flint is giving away two tickets to the pig roast to one lucky winner. All you have to do is like us on Facebook. We will choose one of our Facebook friends Friday morning to win the two tickets, so if you've not already liked us on Facebook, do so today!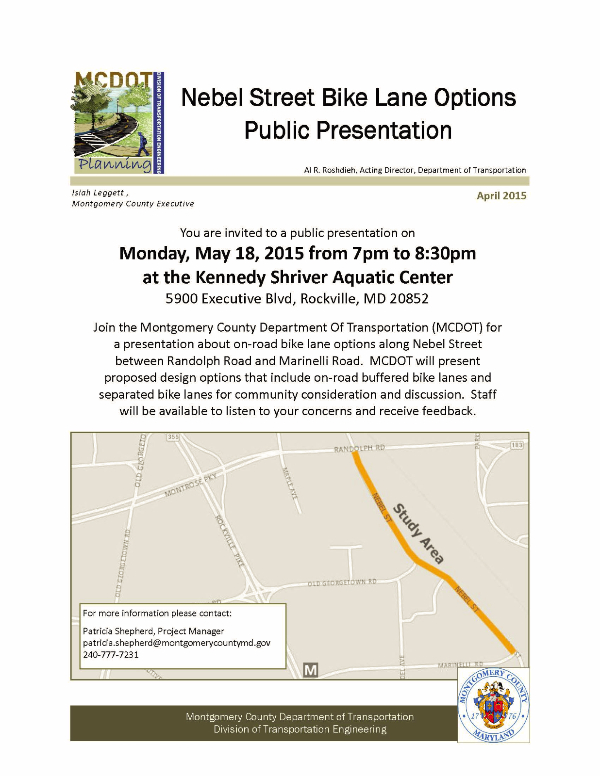 Do you care about bike lanes? MC-DOT is holding a public presentation on Nebel Street Bike Lane Options along Nebel Street between Randolph Road and Marinelli Road. The meeting will be held at the Kennedy Shriver Aquatic Center on Monday, May 18 from 7 – 8:30 p.m. MCDOT will present proposed design options that include on-road buffered bike lanes and separated bike lanes for community consideration and discussion. Staff will be available to listen to your concerns and receive feedback.
In case you missed some of this week's blog posts —
The power of 10 mph to save lives
Driving speed has a dramatic effect on the driver's "cone of vision," according to an interesting article on streets.mn. You can see remarkably more detail when you drive at 20 mph rather than 30 mph. At 30 mph, nearly all the people on the sidewalk simply aren't seen by the driver.  When drivers say after a close call with a pedestrian or bicyclist, "I didn't see them!" they are telling the truth. (Read more here.)
Should we measure people or cars?
In a letter to Casey Anderson,  Chair of the Montgomery County Planning Board, Councilmember Roger Berliner decried the county's focus on how quickly vehicles get through an intersection, stating that it leads only to wider roads and larger intersections instead of what he described as more progressive options for decreasing commute times and getting people living closer to where they work. (Read more here.)