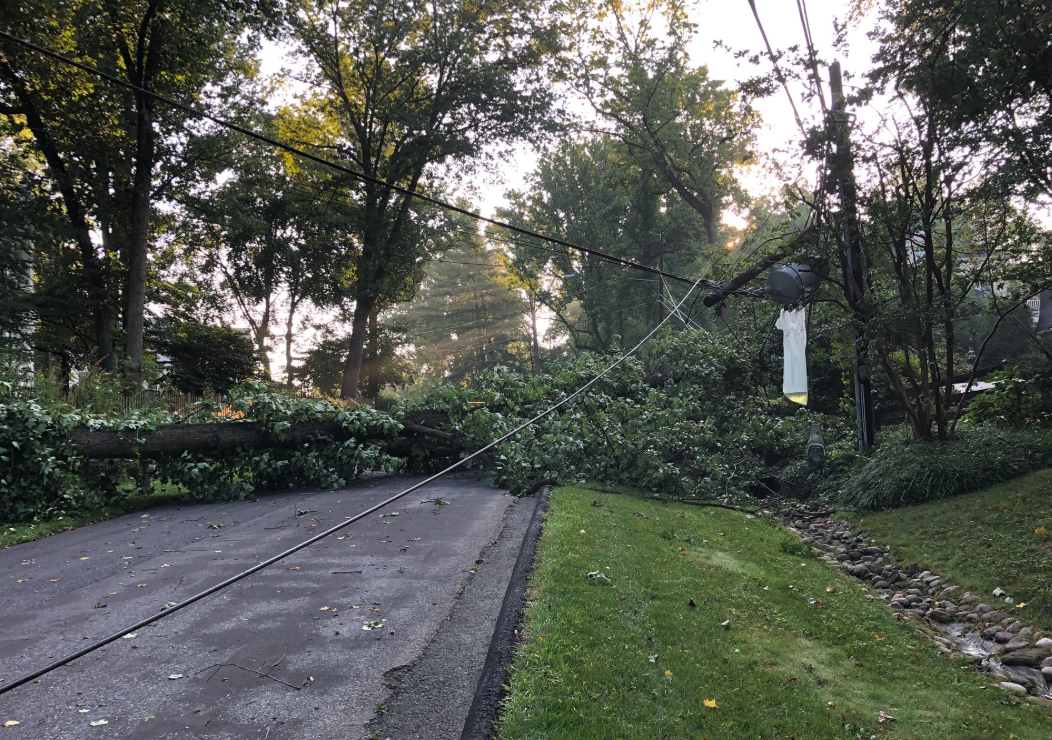 Piringer Details Damage Caused by Storms
Bethesda, Potomac, Kensington and Wheaton were among local areas hit throughout the county by severe thunderstorms that left trees on homes, wires down, and some power outages on Sunday evening.
1700 block Wilmart St, Rockville, tree on a house w/wires down (just occurred this morning). No injuries. PEPCO enroute. The storms have passed but the damage keeps coming!!!!! pic.twitter.com/opljfp27YF

— Pete Piringer (@mcfrsPIO) July 22, 2019
8700blk Ewing Rd, off Greentree Rd, Bethesda, several homes damaged by falling trees, at least one family displaced pic.twitter.com/0ItUtf8VbM

— Pete Piringer (@mcfrsPIO) July 22, 2019
Tree down Brooke Dr, Bethesda, road blocked, power out, occurred Sunday (7/21) nite pic.twitter.com/EfJolr13KA

— Pete Piringer (@mcfrsPIO) July 22, 2019
Chief Spokesperson for Montgomery County Fire and Rescue Services, Pete Piringer, shares more details on the damage that was left behind…
Also, heavy rainfall could possibly cause flooding according to officials.  The National Weather Service issued a flash flood watch in the county for Monday afternoon.
Flash Flood WATCH @MontgomeryCoMD for Monday afternoon & Monday night. Expect heavy rainfall that may produce flooding within the next 24 hours. More info: https://t.co/yu2nVrVA4H pic.twitter.com/DqXQfTcKTg

— Pete Piringer (@mcfrsPIO) July 22, 2019