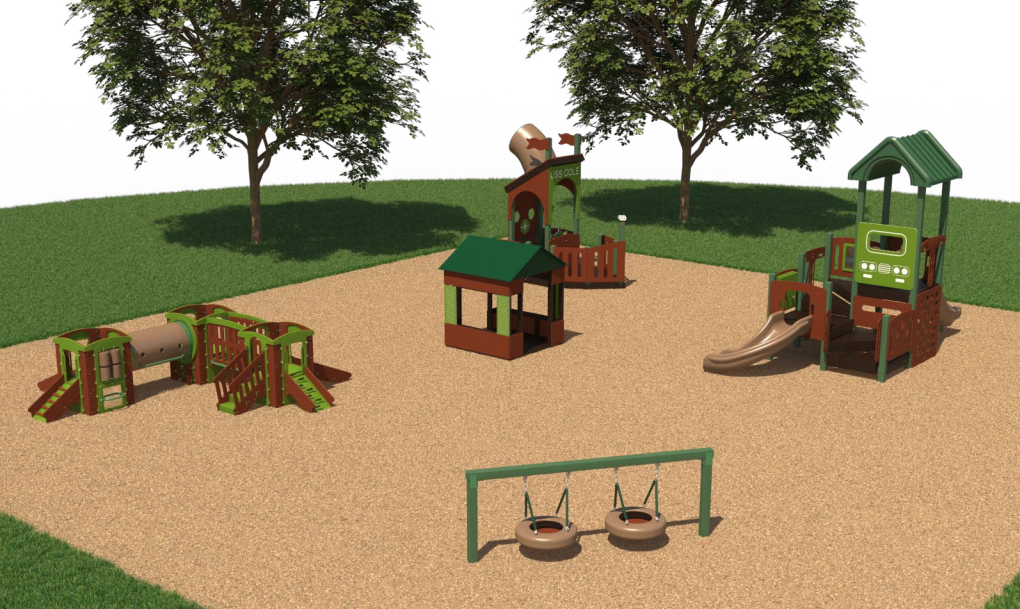 Playground Honoring Gemmell Family to Open in September
The city of Gaithersburg is joining the Where Angels Play Foundation to build a new tot lot play area at Griffith Park to honor and celebrate the lives of Marie, Cole and Devin Gemmell.
The Gemmells were tragically killed in 2014 when a private plane crashed into their family home in Gaithersburg. Marie's husband Ken and daughter Arabelle are designing the playground and will serve as project chairs.
The community is invited to support this project during volunteer days, September 12 through 14, 2019, from 9:00 a.m. to 3:00 p.m. each day. A ribbon cutting ceremony will be held on September 15 at 11:00 a.m. (weather permitting). Griffith Park is located at 29 South Summit Avenue, adjacent to Gaithersburg City Hall.
"This is a chance to honor the memories of Marie, Cole, and Devin by building a place in their names where kids will laugh, play, and have fun," said Mayor Jud Ashman. "The City Council and I look forward to joining Ken and Arabelle, along with the Where Angels Play Foundation, in this wonderful endeavor."
Where Angels Play Foundation is a nonprofit foundation created in the wake of the tragic events of Superstorm Sandy and the Sandy Hook Elementary School shooting. In addition to volunteer labor, the Foundation is seeking monetary donations to offset material costs for the Gemmell Family Playground. A fundraiser will be held on Saturday, September 14 from 6 to 9 p.m. at Quincy's Bar & Grille, 616 Quince Orchard Road, Gaithersburg, MD. To donate online and learn more, visit www.whereangelsplayfoundation.org.
The playground will be the 53rd project built by Where Angels Play.
 See related post below: