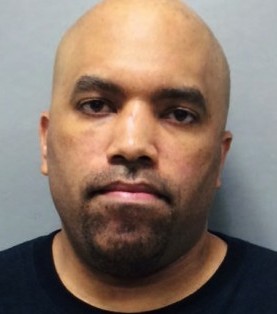 Poindexter Gets 150 Years in Sexual Assault Case
The man known as the "beer pong rapist" was sentenced to 150 years in prison Wednesday for the sexual assault of five men in Montgomery County over a three-year period.
Joey G. Poindexter, 40, of Gaithersburg got that sentence from Montgomery County Circuit Court Judge Richard Jordan.
Detectives believe that Poindexter is a sexual predator that has been victimizing college-aged males for approximately ten years. Montgomery County Police detectives said that Poindexter frequently attended organized Beer Pong events held throughout the greater Washington, D.C. and Baltimore region and has met several of his victims at these events.
Related :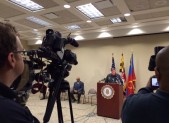 Montgomery County police held a news conference on Nov. 12 to announce the arrest of a man who they believe is "a sexual predator." In this MyMCMedia extra, you will hear Assistant Chief of Police Russell Hamill describe the case and investigation: On October 3, Montgomery County police said they received information regarding a sexual […]
Montgomery County police have announced the arrest of a man they are calling "a sexual predator." Police said their investigation began on Oct. 3 when they received information regarding a sexual assault that had occurred in Gaithersburg between the night of Oct. 2 and the morning of Oct. 3. Police held a news conference for […]