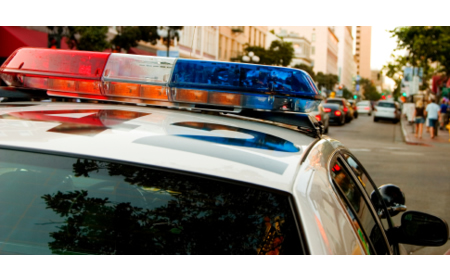 Police are Investigating a Fatal Car Accident in Germantown
UPDATED
Detectives from the Montgomery County Police – Collision Reconstruction Unit are investigating a fatal collision that occurred on the evening of Nov. 3 on Great Seneca Highway in Germantown.
Officers responded to Great Seneca Highway and Clopper Road at approximately 5:58 p.m. for a report of a personal injury collision. According to police, the preliminary investigation indicates that a 2013 Hyundai Elantra was traveling northbound in the southbound lanes of Great Seneca Highway when it collided head-on with a 2006 Toyota Camry.
Police said the Hyundai was operated by James Thomas Marks, age 52, of the 5600 block of Luxemburg Street in North Bethesda. According to police, the Toyota was operated by Kim Dung T Nguyen, age 55, of the 13900 block of Lullaby Road in Germantown. Both drivers were transported to local hospitals.
Police have identified the deceased, a passenger in the Toyota, as Thong Ba Huynh, age 77. Huynh was transported to a local hospital where he succumbed to his injuries, police said. Another passenger in the Toyota, Nguc Dung Thi Than, age 74, was also transported to the hospital, according to police.
A third vehicle, a 2000 Pontiac Bonneville, operated by Lisa Renee Jackson, of the 19700 block of Edinborough Road in Detroit, Michigan was damaged by debris from the initial collision, police said.
No charges have been filed at this time. The circumstances of this collision remain under investigation. Anyone with information is asked to contact the Collision Reconstruction Unit at 240.773.6620. Callers may remain anonymous.