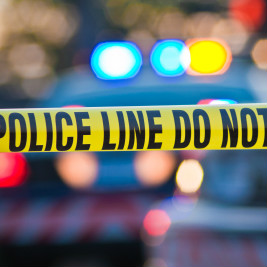 Police Arrest 2 in Connection with Germantown Homicide
Two Silver Spring men have been arrested for the death of a Germantown man in December, a police statement released Monday said.
Kairee Deyonte Dorsey, 21, of the 13600 block of Sir Thomas Way and Christopher Arthur Breeden Jr., 23, of the 11200 block of Lockwood Drive are being held without bail, according to online court records.
They have been charged in connection with the Dec. 16 homicide of 18-year-old Andrew Turner of Germantown, police said.
Germantown police district officers responded to the 12900 block of Falling Water Circle in December for a report of a man who had been shot, police said. First responders found the victim, Turner, at that address suffering from a gunshot wound, police said. He was subsequently pronounced dead.
Police said he was selling marijuana from his home. Detectives determined that on the day of the murder, Breeden and Dorsey traveled from Silver Spring to the victim's home.  The victim was shot and robbed of marijuana, and Breeden and Dorsey then fled, police said.
On Feb. 28, Dorsey was arrested during a traffic stop and ultimately charged with wearing, carrying and transporting a handgun, possession of oxycodone, possession of counterfeit U.S. currency, and other charges related to firearms and drug possession, police said. Dorsey's home was searched and evidence tying him to the homicide was recovered, police said.
On March 2, detectives obtained an arrest warrant for Breeden charging with one count of first-degree murder and conspiracy to commit murder, police said. Breeden was arrested March 7 in Columbia.
On March 8, detectives obtained an arrest warrant charging Dorsey with one count of first-degree murder and conspiracy to commit murder. He was served with the warrant while in custody of the Montgomery County Department of Corrections. Dorsey is scheduled for bond review at the Rockville District Court on March 13 at 1:00 p.m., police said.
Previous Post: