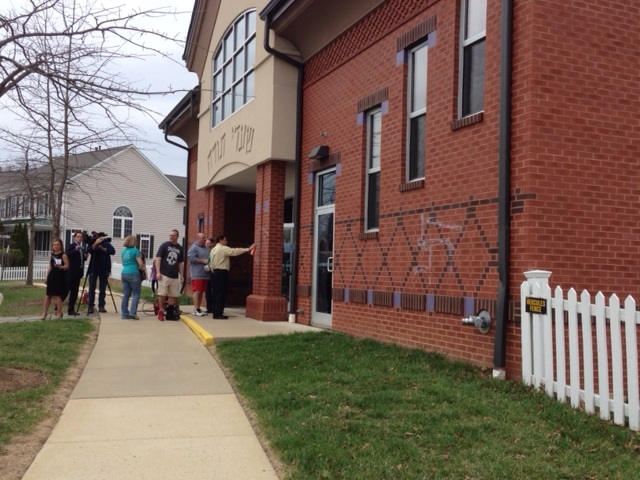 Police Arrest Man in Synagogue Vandalism in Gaithersburg
A man is under arrest this morning in connection with the vandalism of the Shaare Torah Synagogue on Main Street in Gaithersburg.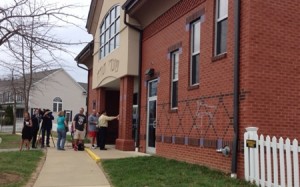 Montgomery County Police announced Wednesday morning that the man was arrested this morning but provided no additional details. More information is expected at noon.
Last week police said they had identified a "person of interest" who allegedly defaced the Shaare Torah synagogue, at 1409 Main St., in the Lakelands community on April 7.
The incident was first reported to a police officer who was flagged down at 7:10 a.m. on the morning of April 7 by a citizen. Officers arrived at the scene and observed, painted in white, eleven Swastikas and one "KKK" on the brick exterior and the front door glass of the building.
Council President George Leventhal congratulated police in a Tweet this morning after news of an arrest was made.
Congrats to Montgomery Co police on good detective work. Arrested suspect in Shaare Torah synagogue defacement.

— George Leventhal (@georgeleventhal) April 15, 2015
Adult male arrested early this AM for 4/7 act of vandalism at Shaare Torah Synagogue, Main St., Kentlands. Info. released approx. noon.

— Montgomery Co Police (@mcpnews) April 15, 2015
Related: