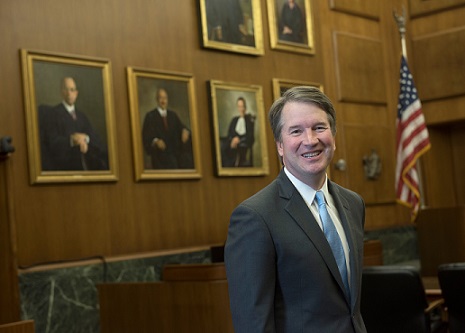 Police, Attorney General Receiving Calls to Investigate Kavanaugh
At least dozens of people have contacted Montgomery County police and 15 others the Maryland Attorney General's Office seeking an investigation into Supreme Court nominee Brett Kavanaugh and his alleged attack on a woman when they were both teenagers.
The requests have come via phone calls and social media.
"It's at least dozens. We don't have an exact number. We've had a lot of inquiries," said Officer Rick Goodale, a spokesman for the county police force, on Wednesday.
Christine Blasey Ford wrote an anonymous letter to a Democratic lawmaker earlier this summer, The Washington Post reported, describing the incident in the early 1980s at a Montgomery County home. Kavanaugh and a friend, Mark Judge, led her into an upstairs bedroom where he groped her and clumsily tried to undress her.
Kavanaugh was at Georgetown Prep in North Bethesda. Blasey Ford attended Holton-Arms School in Bethesda.
Goodale said police would need a complaint before it could start an investigation.
"If there's an allegation of any crime in Montgomery County, it would be investigated," he said. "No report has been submitted to us to investigate this claim."