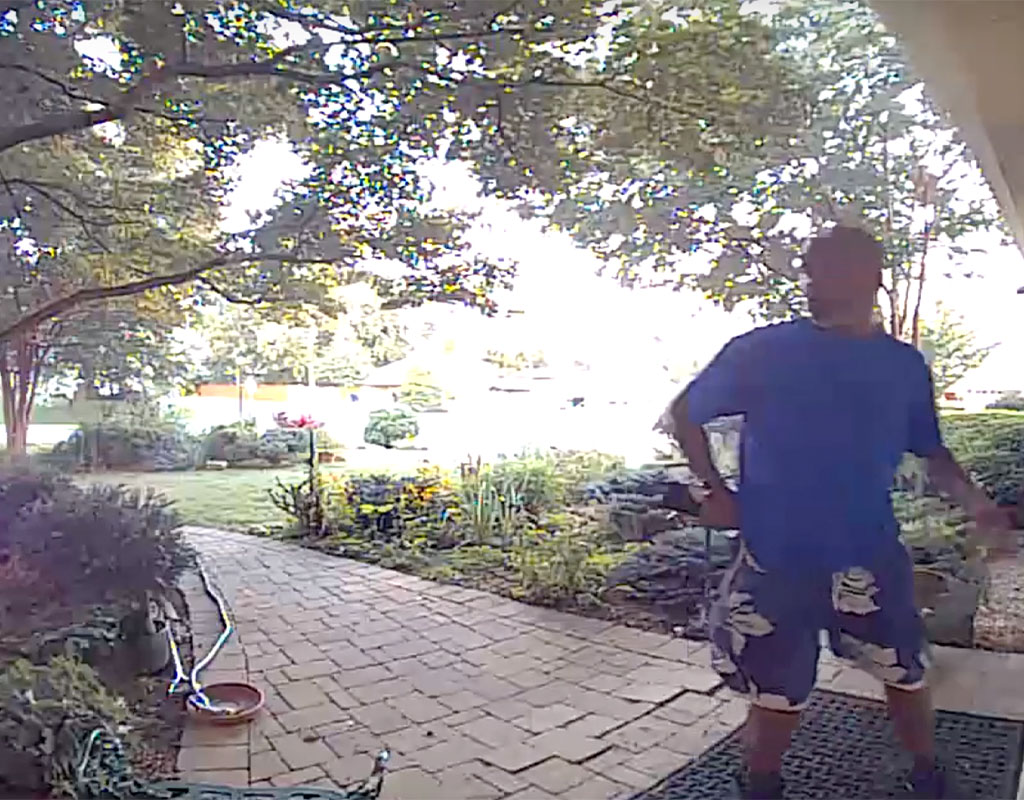 Police Believe Same Man Attempted Vehicle Theft, Residential Burglary in Olney
Montgomery County police from the Wheaton District believe the same man attempted vehicle theft and a residential burglary in two separate incidents in Olney.
Police released two surveillance videos: one video shows a man attempting theft from a vehicle in Olney on Aug. 12; the other shows a man attempting a residential burglary in Olney on Aug. 13. Investigators are asking for the public's help in identifying the man in the video.
According to police, the Aug. 12 incident occurred around 4:28 a.m. on the 18500 block of Shady View Lane. A home surveillance video captured footage of a man entering the residents' unlocked vehicle.
Police say the Aug. 13 incident occurred around 6:13 a.m. in the 18600 block of Tanterra Way. Home surveillance footage captured video showing a man attempting to open the front door of a residence.
Anyone with information about the two incidents should contact the Wheaton District Investigative Section at 240-773-5530. People who want to remain anonymous and be eligible for a cash reward of up to $10,000 should contact the Crime Solvers of Montgomery County at 1-866-411-8477.