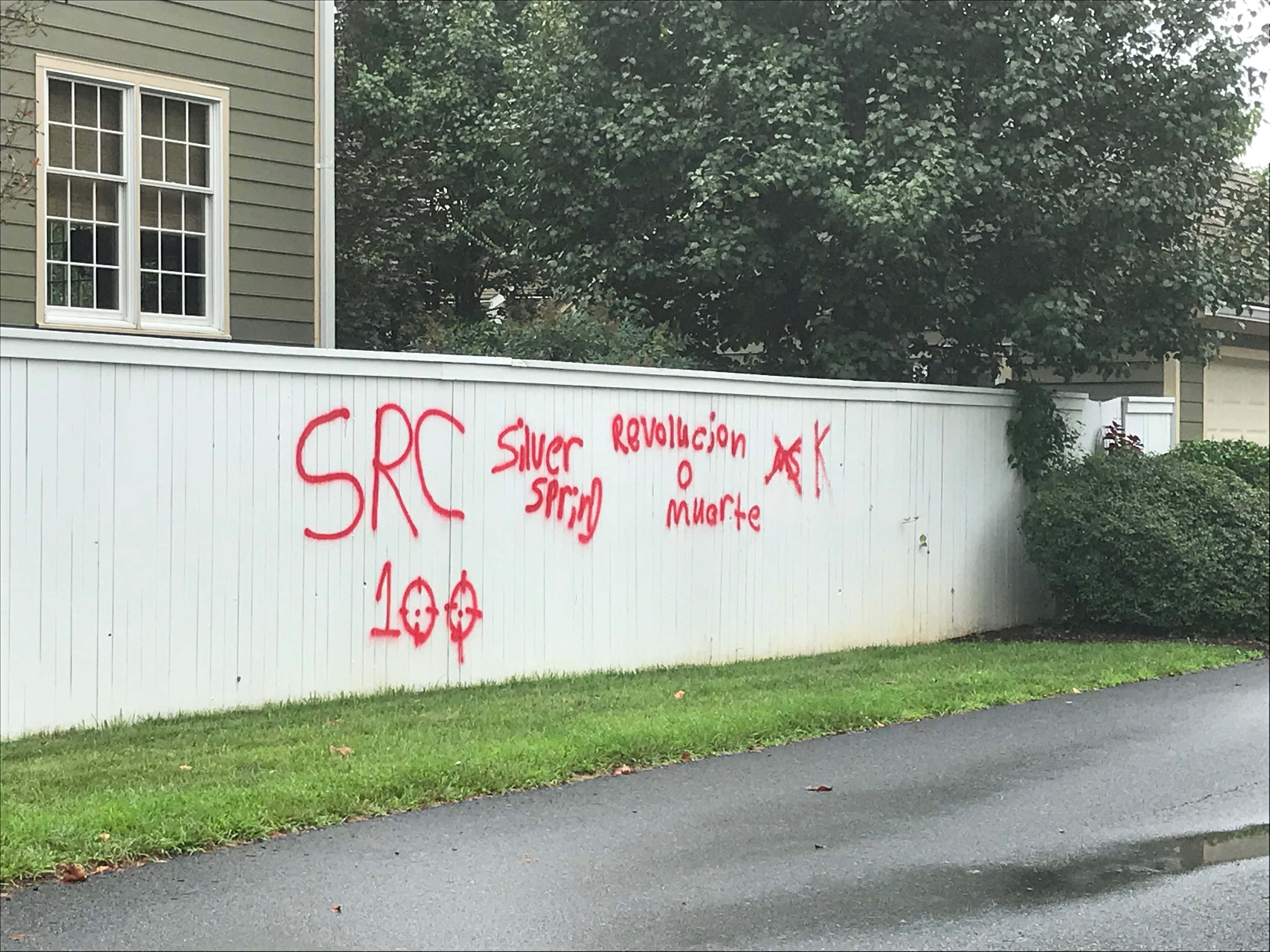 Police Call Kentlands Graffiti Gang Related
A Gaithersburg police spokesman said Monday that graffiti spray-painted on a fence in Kentlands is gang related.
Officer Dan Lane said the "SRC" marking in the graffiti pointed to a gang in Silver Spring.
However, he said there was no evidence to believe that there are gang-related activities — that is, robberies or assaults — occurring in and around the community.
The graffiti was painted the night of July 23 or during the early morning hours of July 24.
The same night, thieves had entered garages with unlocked doors and stole property.
Lane said the vandalism and the thefts are being investigated together.
"We're not cutting anything loose from it," he said.