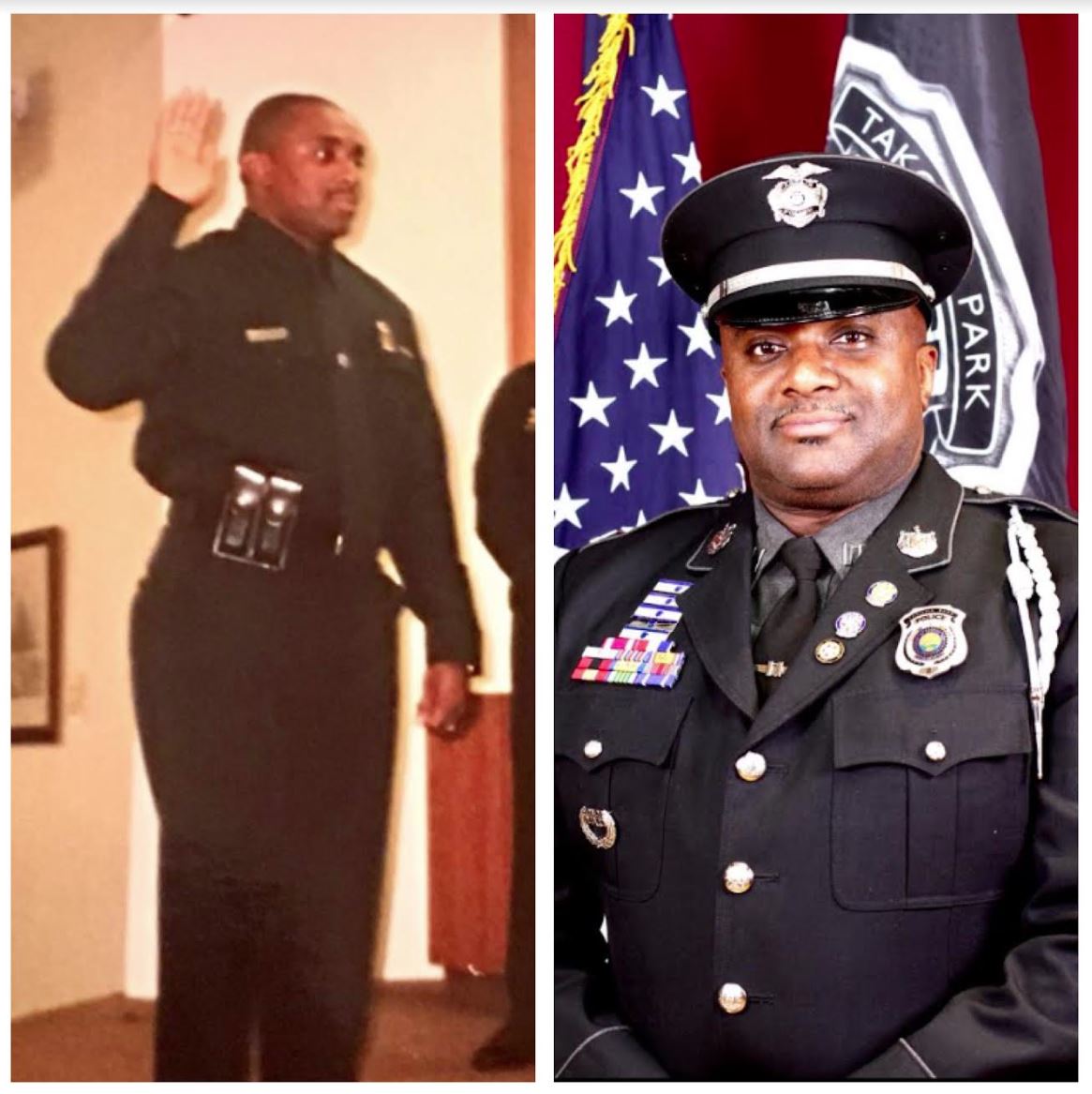 Police Capt. Tyrone Collington Leaves Takoma Park to Become Bladensburg Police Deputy Chief
After serving more than 20 years with the Takoma Park Police Department, Capt. Tyrone Collington is leaving the department to become the Deputy Chief of The Bladensburg Police Department.
"It has been an amazing career. I will cherish the relationships and partnerships we built with the community, colleagues, elected officials, city staff, educators, and allied law enforcement agencies," Collington said on Twitter. "I will always have a special bond with our youth who are our future leaders!"
Capt. Collington's last day with the Takoma Park Police Department is Dec. 6. He will transition into his new role on Dec. 10.
Please join us in congratulating Capt. Tyrone Collington – after 20 years of service, he is leaving Takoma Park to join the Town of Bladensburg PD as Deputy Chief. He will be sorely missed. Congratulations, Deputy Chief Collington! We wish you all the best! pic.twitter.com/c7XS7ndAy9

— Takoma Park Police (@TakomaParkPD) November 7, 2018
Thank you City Manager Ludlow for support and leadership over the years! Takoma Park is a wonderful city. I will miss everyone! @suzannel7200 https://t.co/LALQbsfe49

— Tyrone Collington Sr (@collington_sr) November 7, 2018