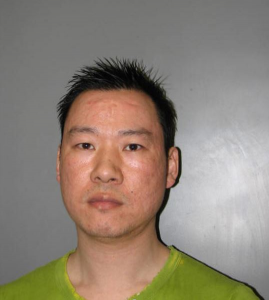 Police Charge Germantown Man with Human Trafficking Offenses (PHOTO)
Montgomery County police have charged a Germantown man, who owns two spas, with four counts of human trafficking.
Police said Tin Tuan Lu, age 37, of the 12900 block of Town Commons Drive, was arrested on March 23.
An investigation began in November 2015, police said, after the department received information about possible prostitution in Lu's Rockville based businesses; Star Foot Spa and Sun Foot Spa.
During the investigation, police said that investigators learned employees, who worked for the spas, performed sexual acts on customers to earn extra money. The two businesses are located next to each other on 966 Hungerford Drive. Police said Lu would drive six to eight women from his home to the spas each day.
According to police, detectives searched both spas on March 10, and discovered seven female employees, who were later determined to be from New York. On March 18, police got an arrest warrant for Lu. Lu turned himself into police on March 23 and was released after posting a $50,000 bond.
Police ask that anyone with information about suspected human trafficking to contact the Vice and Intelligence Section at 240.773.5959.
In a news release police listed possible indicators of human trafficking, including:
Multiple people living in a cramped space and/or living with their employer
Employer holding employee's identification documents
Inability to speak with the individual alone
Submissive or fearful behavior by employee