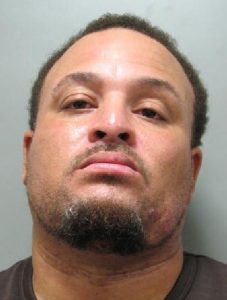 Police Charge Germantown Man with Sex Offenses Involving a Minor (PHOTO)
Montgomery County police have charged a high school track coach accused of sexual offenses against a 14-year-old girl.
According to police, Onaje Robinson, age 42 of Germantown, who coaches track at Seneca Valley High School, faces several charges including two counts of third-degree sexual offense and one of second-degree assault. Police said detectives interviewed a 14-year-old girl who reported that she met an older male on social media. That older male was later identified as Robinson.
Police said that Robinson and the 14-year-old met on August 20th after approximately one week of communication. The girl had informed Robinson that she was 14-years-old. Robinson met with the girl and drove her to his apartment, where police say they had sex. Robinson then drove the girl back to her home at 5 a.m., police said.
Robinson turned himself into police on Tuesday and was released on bond.
Anyone with information about this case or additional victims is asked to call the Special Victims Investigations Division at 240.773.5400.