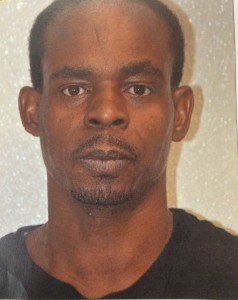 Police Charge Man Who Robbed Three Montgomery County Banks (VIDEO & PHOTOS)
Montgomery County police have charged Leroy Daley with committing three bank robberies in Chevy Chase and Kensington. The robberies happened on Thursday, March 10.
Police say, Daley is also connected with robberies that happened in Prince George's County. Police have nicknamed the series of robberies "Hashtag String," and here's why.
Police say that during the first two robberies, Daley entered the banks and passed a note demanding money. According to police, the notes included hashtag warnings like; #nopolice and #becareful. Police say Daley implied that he had a weapon.
Police arrested Daley in a shopping Center in Prince George's County on Thursday. According to authorities, Daley parked next to a Prince George's County police sergeant, who had been investigating the case.
During a news conference on Friday, Sgt. Craig Winegardner said he noticed that a Toyota Corolla parked next to his unmarked police car matched the description of the robbery suspects vehicle. That's when Winegardner called for backup and authorities took Daley into custody.
Montgomery County police are charging Daley with two counts of armed bank robbery and one count of strong-armed bank robbery. Daley is currently incarcerated in Prince George's County on related charges placed by Prince George's County Police.
LIVE on #Periscope: #Caught: PGPD Detectives Arrest "Hashtag String" Bank Robbery Suspect

— PGPDNEWS (@PGPDNews) March 11, 2016
Chief Stawinski: "Paying attention pays off." Urges community to please help us solve crime. pic.twitter.com/PaeTIzfzTk

— PGPDNEWS (@PGPDNews) March 11, 2016
Robbery Sgt. was shocked that wanted bank robber was parked next to his police car in same clothes as last robbery. pic.twitter.com/VFwEjgqyXJ

— PGPDNEWS (@PGPDNews) March 11, 2016
Suspect used "hashtags" to demand money from bank employees. First known case using "hashtags" pic.twitter.com/OH5OWZKJcJ

— PGPDNEWS (@PGPDNews) March 11, 2016
#CAUGHT: PGPD nabs serial bank robbery suspect who used hashtags in demand notes. https://t.co/HynAIPANSB pic.twitter.com/KXtmGioipH

— PGPDNEWS (@PGPDNews) March 11, 2016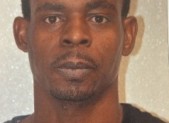 Montgomery County police have charged Leroy Daley with committing three bank robberies in Chevy Chase and Kensington. The robberies happened on Thursday, March 10. Police say, Daley is also connected with robberies that happened in Prince George's County. Police have nicknamed the series of robberies "Hashtag String," and here's why. Police say that during the first two […]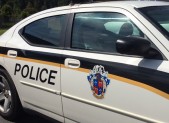 UPDATED 8 p.m. The suspect who is believed to be responsible for a series of bank robberies in Prince George's and Montgomery counties has been arrested. Police say a Prince George's County police sergeant identified a Toyota Corolla in the Glenarden area that matched the lookout description of the suspected bank robber's car. According to police, the […]