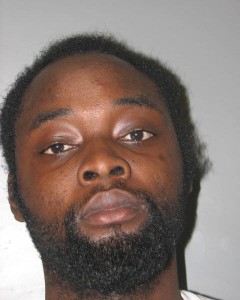 Police Charge Man with Kidnapping in Wheaton (PHOTO)
Montgomery County police officers have charged Kabir K. Salami, age 20, with a kidnapping in Wheaton. He is being held with no bond.
According to a police account, on March 29 at approximately 8:06 p.m., officers from the 4th District responded to the area of the 11400 block of Monterrey Drive in Wheaton for the report of a kidnapping that had just occurred.
Police said the investigation indicates that at approximately 7:50 p.m., a 6-year-old female was playing in the fenced area of the front yard to her home while her mother was present.  Police said a suspect, later identified as Salami, opened a gate and entered the yard. According to police, the suspect grabbed the 6-year-old victim and attempted to carry her out of the yard.  The victim's mother intervened by placing herself between the suspect and the gate, police said.  The mother was able to free her daughter, police said, and Salami fled from the yard when the victim and her mother ran inside the home to call 9-1-1.  According to police, Salami came back to that same residence a few minutes later and pounded his fists on the front door to the home before fleeing once again.
Responding officers located Salami in the 11200 block of Viers Mill Road. Police said he is charged with one count of kidnapping, one count of false imprisonment, and one count of second-degree assault.