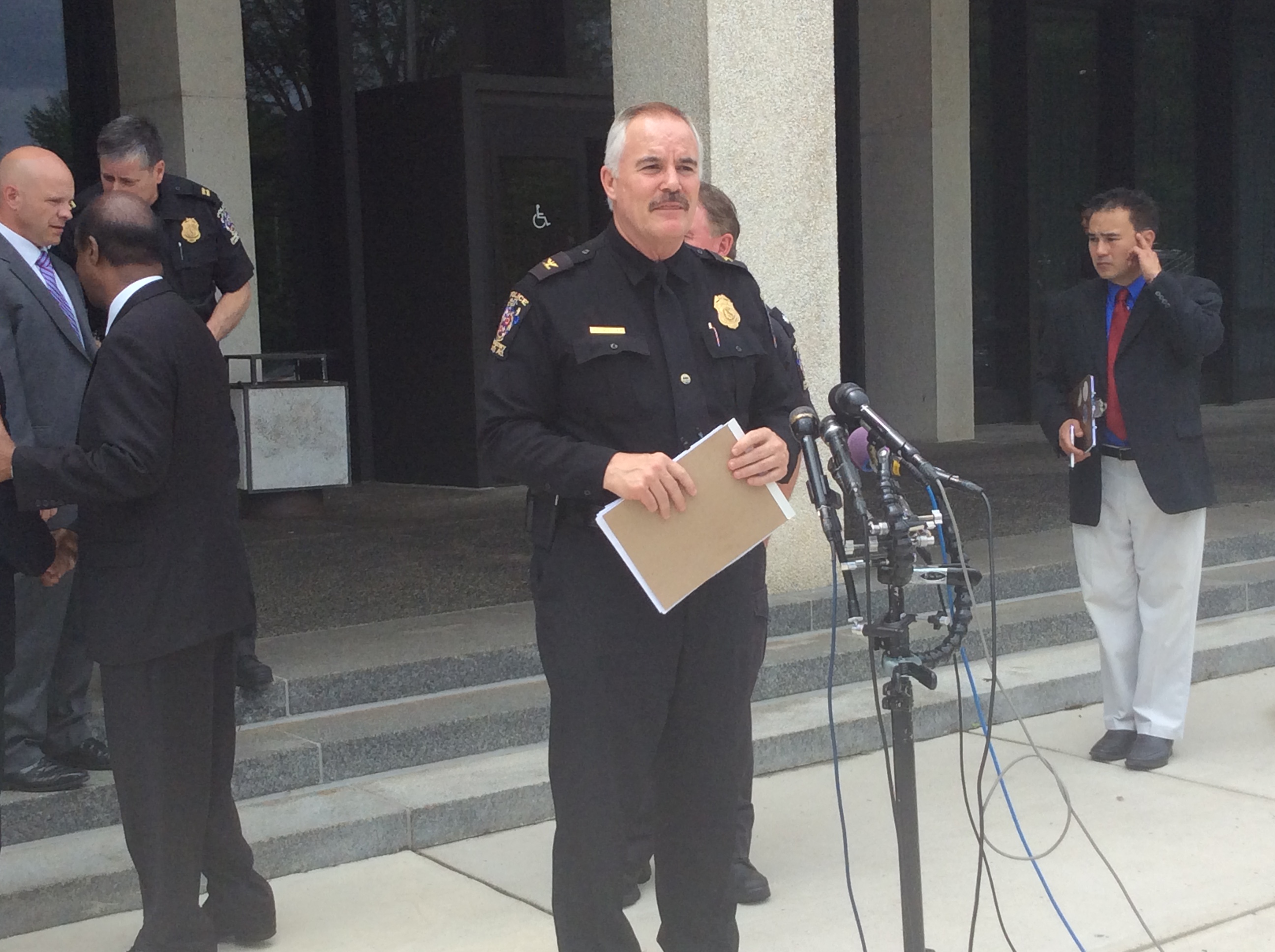 Police Charge Neighbor in Double Homicide Case (VIDEOS)
Montgomery County Police say a neighbor has been charged with the murders of Richard and Juliane Vilardo at their Rockville home on May 10.
According to police, the investigation has stretched across the country from Rockville to Juneau, Alaska where the suspect was on a cruise with his family.
At a news conference on May 17, Montgomery County Police Chief Tom Manger said Scott Tomaszewski has been charged with two counts of first degree murder.
Manger was joined at the news conference by State's Attorney John McCarthy, County Executive Isiah Leggett, Assistant Police Chief Russ Hamill and Captain Darren Francke. You can watch the news briefing, below:
Assistant Police Chief Russ Hamill read a statement from the Vilardo family at the briefing:
Several Rockville residents also attended the police briefing to learn firsthand about the arrest.