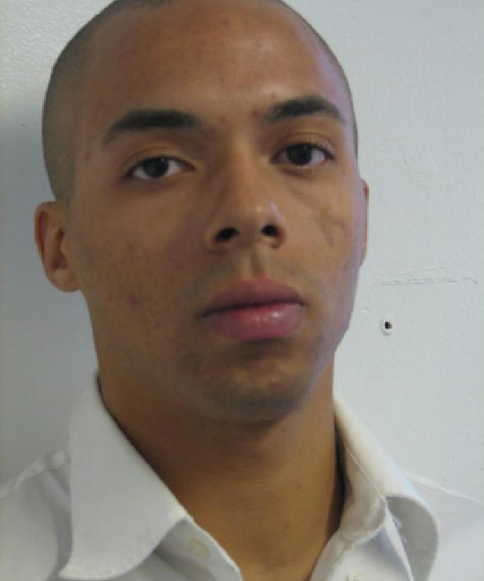 Police Charge Silver Spring Dad with Attempt 2nd Degree Murder of Son (PHOTO)
Montgomery County police have charged Adou Louis Kouadio, age 24, of the 9700 block of Dilston Road in Silver Spring, with one count of attempt second degree murder and two counts of first degree child abuse.
According to police, the victim, Amir Iman-Kouadio, is Kouadio's two-month-old son.
Here's a police account of what happened:
"On February 4, detectives were notified that the victim was at Children's National Medical Center in Washington, D.C.; he was unresponsive and in critical condition.  Detectives responded to the hospital and spoke with medical personnel.  They learned that the victim had been brought to the facility not breathing and with no pulse.  Medical personnel discovered that the victim was also bleeding from his brain.  Kouadio, the victim's primary care taker, could not provide an explanation of the child's injuries to the doctor.
"Further care provided by doctors revealed that the victim was suffering from head trauma and rib fractures.  Doctors advised that if the victim were to survive, he would have to remain on a ventilator for the rest of his life.
"Further investigation by detectives revealed that the victim's mother put him to bed at approximately 9 p.m. on February 3.  At approximately 2 a.m. on February 4, Kouadio was woken by the victim crying.  Kouadio cared for the victim and put him back to bed.  A short time later, Kouadio checked on the victim and found blood coming from his nose.  Kouadio notified the victim's mother and 911 was contacted."
Police said an arrest warrant was obtained for Kouadio on February 20.  According to police, Kouadio turned himself into detectives on Feb. 21. Police said  Kouadio is currently being held on a $500,000 bond.
Anyone with information about this case is asked to call the Major Crimes Division at 240.773.5070.