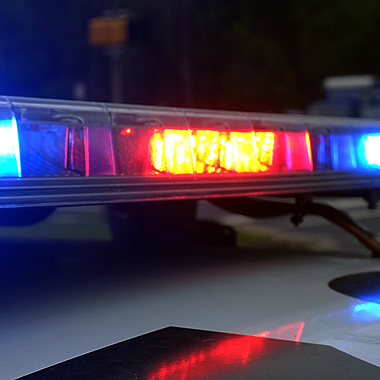 Police Chase With Alleged Carjacker Ends In Crash
A 19-year-old woman has been charged in connection with a carjacking that occurred in North Potomac early Wednesday morning, according to a Montgomery County police statement.
Police did not name the woman, from Alexandria, Virginia, because she was waiting to appear before a District Court Commissioner, according to the statement.
The incident occurred about 12:03 a.m. at Amberlea Farm Drive and Dufief Mill Road.
The victim said he stopped at the intersection on his drive to work, when he saw a vehicle stopped in the roadway with its driver's door partially open, police said. A woman left the car and began to walk to the victim, who was driving a Subaru Outback.
The woman said she needed a ride and then got in the victim's passenger seat, demanding to be driven to Washington, D.C., police said. The woman then put an object, which the victim believed was a gun, to the victim's head and ordered him to leave the car, police said.
The woman then drove off.
About 12:15 a.m., an on-duty Montgomery County police officer, in his marked cruiser, saw the Subaru Outback traveling east on Darnestown Road and Muddy Branch Road, and tried to stop the car using his vehicle lights and siren, police said.
The car did not stop, and officers pursued. The vehicle crashed into trees on Clara Barton Parkway in the area of Lock #7 in Montgomery County, police said. Lock #7 is at least 13 miles from where the carjacking took place.
The woman was taken to a local hospital for non-life-threatening injuries.  She has been arrested for armed carjacking and at this time, remains in the hospital in the custody of the Police Department, police said.
Officers located the suspect's Ford Fusion in the roadway at the intersection of Amberlea Farm Drive and Dufief Mill Road.