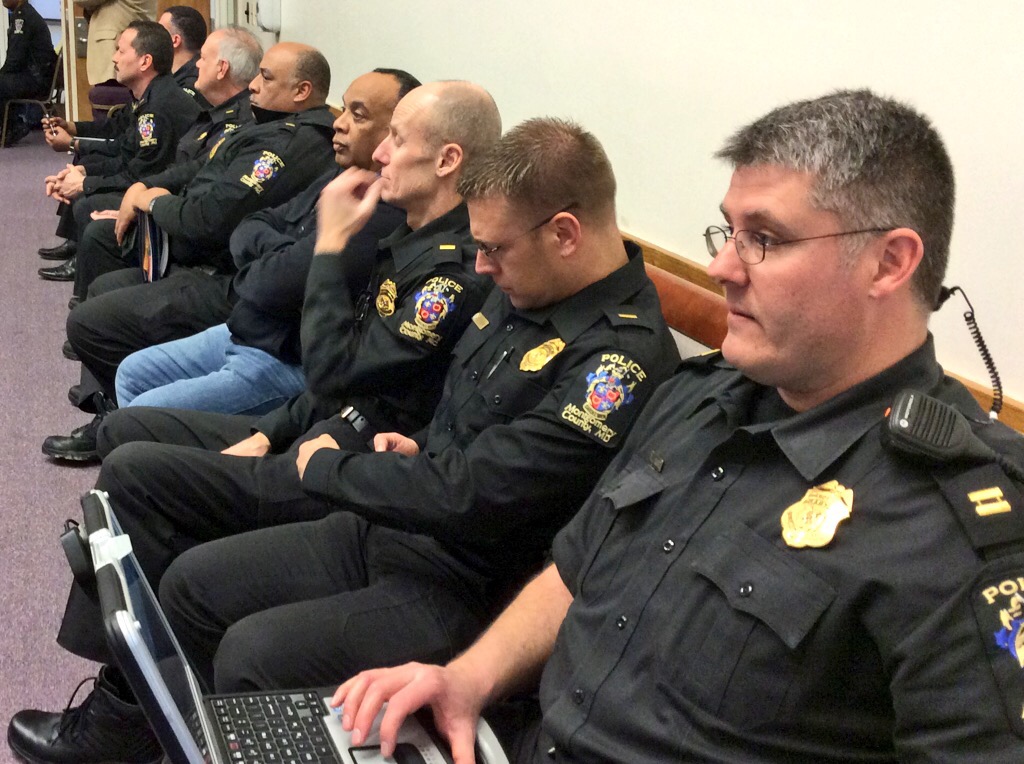 Police Chief Answers Tough Questions at Community Meeting (VIDEO)
Montgomery County Police Chief Thomas Manger answered questions about racism, profiling, teen driving, police training and more at a town hall meeting hosted by the Montgomery County Faith Community Working Group on March 16 at the People's Baptist Church in Silver Spring.
At the meeting, more than a dozen police officers were in attendance. Something that Manger said was an opportunity for them to hear from the community.
"I want accountability, transparency, and the right thing done," Manger said after the first community member asked a question about police involved shooting investigations in Montgomery County.
Others praised the department and said it was important to build a relationship of trust between police force and the community.
Parents and concerned citizens asked about teen safe driving tips, the use of tasers, and legal foundations for a police officer to stop someone on the street. There were also tough questions from citizens who did not have a pleasant encounter with county officers in the past.
Community member shares a bad experience from a past encounter with a county officer. @mymcmedia pic.twitter.com/B9Gcn1AU9z — Aline Barros (@AlineBarros2) March 17, 2015
Manger also answered questions about tickets given by county officers, and if there's a quota in Montgomery County.
"There's absolutely no quota in Montgomery County," Manger said.
Community member asks about tickets, if there's a quota in #MoCo. #TownHallMeeting pic.twitter.com/UoT0ZeVtWP

— Aline Barros (@AlineBarros2) March 16, 2015
Community member asks when is appropriate for an officer to use a taser. @mymcmedia #TownHallMeeting pic.twitter.com/wOvOyTnhO1 — Aline Barros (@AlineBarros2) March 17, 2015