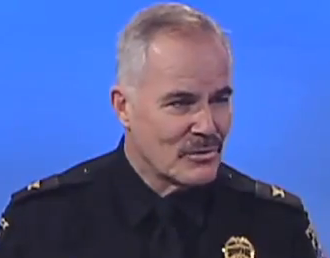 Police Chief Reports 17 Percent Increase in Hate Crimes in Montgomery County (VIDEO)
In a video message posted online today, Montgomery County Police Chief Tom Manger reports a 17 percent increase in hate crimes and bias incidents in Montgomery County. According to Manger, there have been 62 incidents reported to the police department this year.
He said the hate crimes are generally motivated by race, religion, or sexual orientation.
"Hate crimes are a serious issue for police," Manger said. "They can send shock waves throughout the community."
In the past few weeks, police have seen an uptick in hate crimes, and Manger said a detective has been assigned to every case.
"Hate is unacceptable. These acts are crimes against all of us," said Manger.
Watch the chief's video message, below:
Chief Tom Manger's Message to Community Regarding Hate Incidents: https://t.co/mzfeYefJHq

— Montgomery Co Police (@mcpnews) November 17, 2016