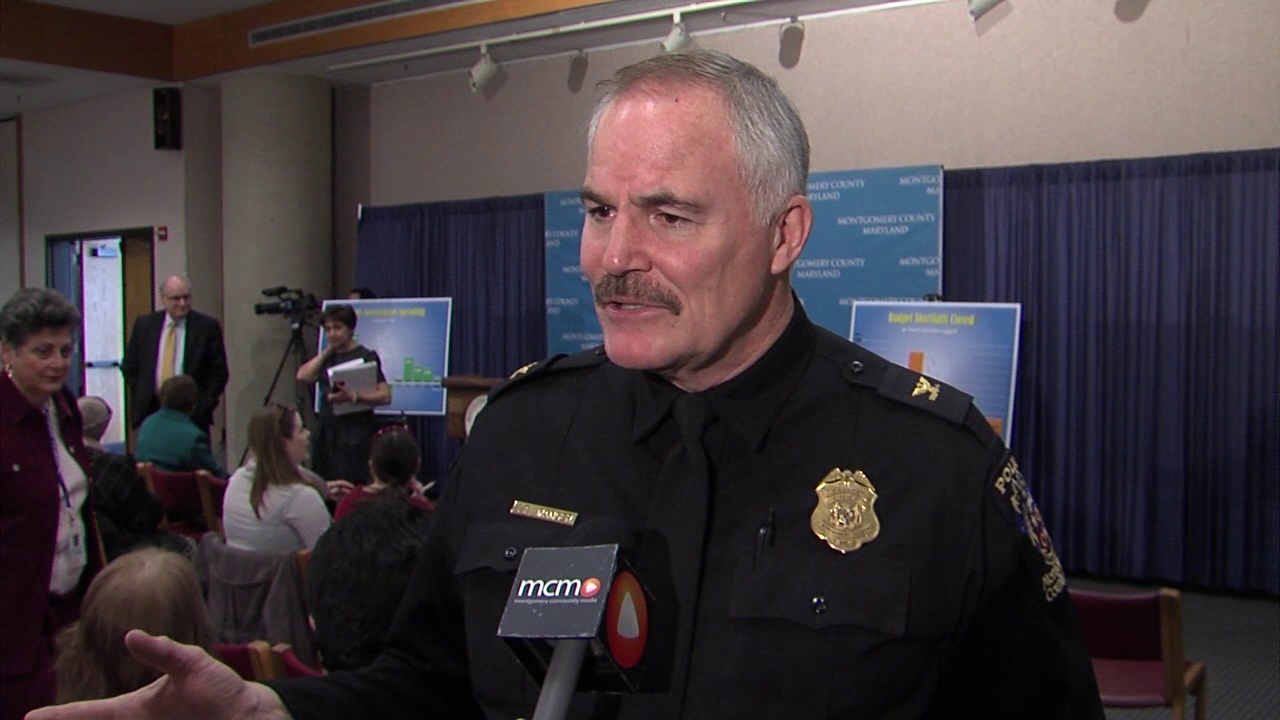 Police Chief Talks Body Cameras "I Want To See How That Makes The Job Different" (VIDEO)
In this MyMCMedia Extra, Montgomery County Police Chief Thomas Manger said one of the reasons he will be wearing a camera is to find out how the public reacts. He also shows where cameras will be placed on officers' uniform.
"And the reason I'm gonna wear one [is] I've been a cop for 38 years … I did all the stuff my cops are doing, but you know, I never wore a camera and I want to see how that makes the job different for them,"  Manger said.
The Montgomery County Police are expected to soon outfit 100 officers with body cameras, but so far only 20 high-ranking officials have signed up for the pilot program.