Police Cite Drivers and Pedestrians in Downtown Silver Spring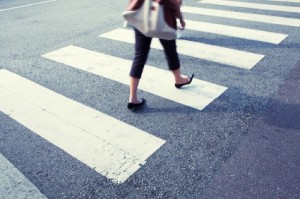 Montgomery County police officers cited some drivers and pedestrians on Monday in downtown Silver Spring.
The pedestrian safety enforcement action took place from 1:30 – 2:30 p.m. at Colesville Road and Wayne Avenue.
Police said the area has been identified as a pedestrian High Incidence Area (HIA) — an area with a higher frequency of pedestrian collisions.
During the enforcement, police issued five traffic citations to drivers for failing to yield to pedestrians in the crosswalk. Police also issued three traffic citations to pedestrians who failed to cross in the crosswalk and one traffic citation was issued to a driver with suspended license.
Officers conducted focused pedestrian safety enforcement in Silver Spring yesterday: https://t.co/XfFccWkJRZ pic.twitter.com/FGQy8qyyJ7

— Montgomery Co Police (@mcpnews) April 12, 2016