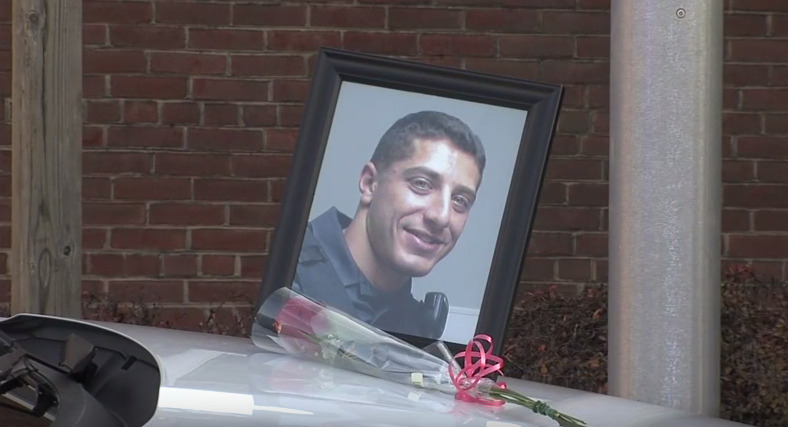 Police Department to Host Memorial Blood Drive to Honor Officer Noah Leotta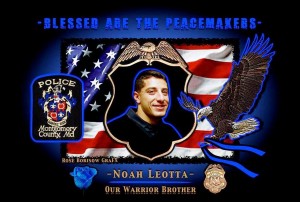 UPDATED The Montgomery County Police Department is hosting a memorial blood drive on Dec. 23rd, in honor of fallen Police Office Noah Leotta, and all 111 spots have been filled.
Although a blood drive was previously scheduled for this date, Police Captain Paul Starks said Leotta's family members expressed their desire for Officer Leotta to be remembered in this way.
The Blood Drive takes place on Wednesday, from 8 a.m. to 3 p.m., in the first floor conference room at Public Safety Headquarters, 100 Edison Drive, in Gaithersburg.
Donors will receive a Red Cross long-sleeve black T-shirt and Buffalo Wild Wings and Chick-fil-A food or coupons.
Because of the overwhelming response to this event, officials at the Police Department are coordinating with the Red Cross to host another blood drive in Officer Leotta's honor in the new year.
Starks said his intent is for The Officer Noah Leotta Memorial Blood Drive to become an annual event but that will depend on the family's wishes. The Police Department has held several blood drives in the past and they are always successful for the Red Cross, he said.
Officer Noah Leotta Memorial Blood Drive,12/23- Donate in honor of Officer Leotta:https://t.co/RtBtDiAkqk #GiveWithMeaning @RedCrossGCR

— Montgomery Co Police (@mcpnews) December 18, 2015