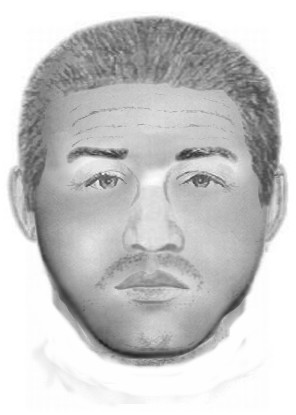 Police Handing Out Fliers in Connection with Incidents Involving Teen Girls
Montgomery County police believe the same man who tried to kidnap a girl Friday twice approached a 16-year-old girl a few weeks ago.
Police have released a composite image of the man they're looking for and officers are asking for the public's help in identifying him. Capt. Paul Starks said Tuesday that officers will be handing out fliers in the area where the incidents happened, hoping to get more information from the public.
The man is described as possibly in his 30s, 5 feet 10 inches tall, and thin (possibly weighing about 160 pounds). Police had said that the second girl described him having a thick Hispanic accent.
The 16-year-old said she first saw the man about eight weeks ago at a bus stop in the 18300 block of Leaman Farm Road in Germantown. The girl said that about 3:20 p.m., the man approached her in a white vehicle, possibly a smaller SUV and asked her if she needed a ride, police said.
The girl told the man that she did not need a ride and he then drove away from the area, police said. The man never touched the 16-year-old. The man, however, grabbed the arm of the second girl, whom police first said was 13 but now say she's 14. The 14-year-old was able to free herself and ran home, police said.
But about two weeks later, the girl said that about 9 a.m., she was walking from her home to the 7-Eleven at Clopper Road and Mateny Road when the man approached her once again in the vehicle and asked if she needed a ride, police said.
The girl declined his offer and he drove from the area, police said.
Detectives interviewed both girls and determined that the same man was involved in all three incidents.
Detectives are asking anyone who recognizes the suspect or who may have information about these events to call the Special Victims Investigations Division at 240-773-5400.
Those who wish to remain anonymous may call Crime Solvers of Montgomery County toll-free at 1-866-411-TIPS (8477). Crime Solvers will pay a cash reward of up to $10,000 for information provided to their line that leads to an arrest or indictment.
Previous Post:
Police Seek Information on Attempted Kidnapping in Germantown