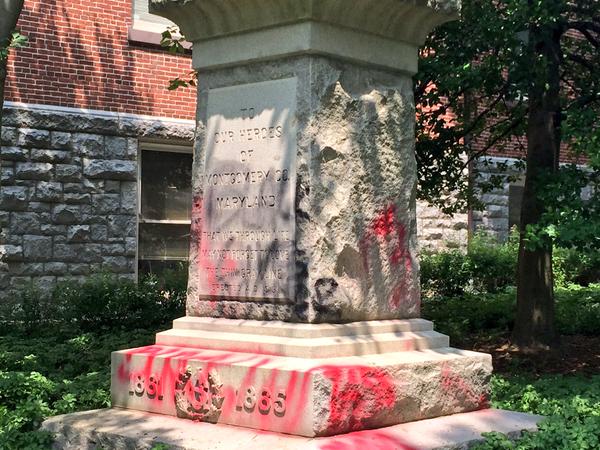 Police Have No Suspects in Vandalism of Confederate Statue, Cleanup Underway
Rockville police officers are investigating the vandalism that occurred at the Confederate soldier monument that sits near the Red Brick Courthouse.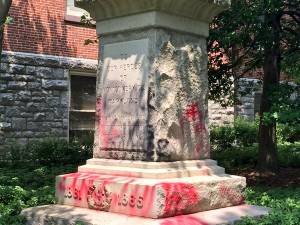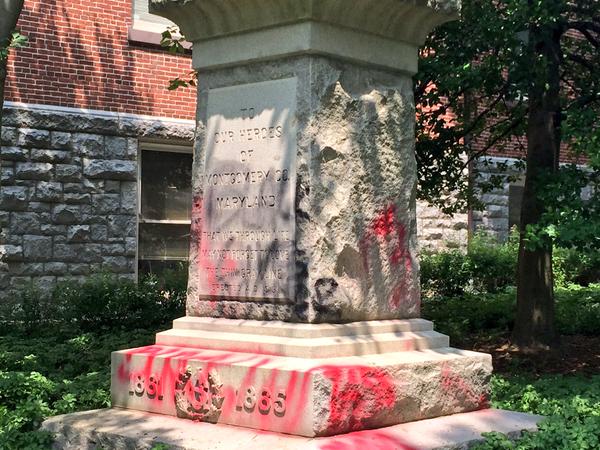 Vandals spray painted "Black Lives Matter" at the base of the monument. It was reported on Monday morning.
Major Michael England, of the Rockville City Police Department, said the city's Criminal Investigations Unit is "actively investigating this incident, [but] at this point and time we still don't have any viable suspect."
In an effort to find a person of interest and the "exact" time this incident took place, England said detectives were able to watch video surveillance from the Montgomery County Sheriff's Office.
"It was extremely dark and they couldn't see anything," England said.
Rockville City officials ask anyone with information to call the non-emergency number at 240.314.8900.
At the statue, County officials said work is underway to remove the graffiti.
The paint removal and restoration began on July 29, according to David Dise, director of the Department of General Services.
Dise said work is expected to take two to three days.
"Work is performed on a time and materials basis since every incident is different. The total cost is not known at this time," Dise said.
This vandalism comes after a debate over what to do with the Confederate Soldier statue that sits on county property. County Executive Isiah Leggett has decided to remove the statue, but the future of the statue is yet to be determined.
In an official statement, Leggett called the vandalism "a despicable act."
"This crime is not in keeping with Montgomery County's long history of civil discourse and dishonors our veterans," Leggett said. "I urge the Rockville police to exhaust all remedies in bringing those responsible for this crime to justice. Montgomery County is working to remove the paint and restore the statue to its original condition."
The monument, which was dedicated in 1913, was moved to its current location on the east side of the Red Brick Courthouse in 1971. It depicts a life-sized bronze cavalry Confederate soldier on top of a granite pedestal.