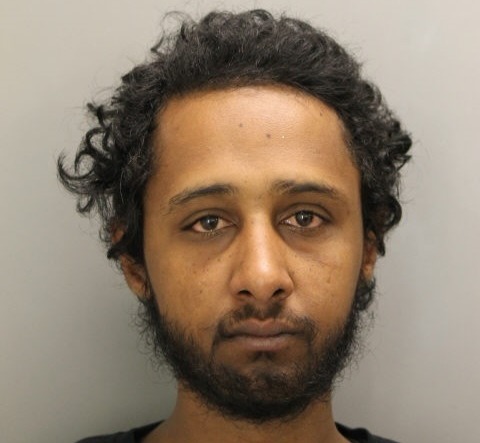 Police ID Man Shot, Killed in Silver Spring Bank Robbery
Detectives with the Major Crimes Division of the Montgomery County Department of Police continue to investigate the officer-involved shooting of an armed bank robbery suspect that occurred yesterday in Silver Spring.
The man has been identified as Mikyas Mehary Tegegne, 31, of no fixed address. Major Crimes detectives believe that Tegegne also committed a robbery at the Sandy Spring Bank at 8401 Colesville Road on Dec. 24.
The officer involved in the shooting is identified as Officer Christopher LaPointe, a two-and-a-half-year veteran of the Department. He is assigned to the Patrol Services Bureau and works in the Silver Spring police district. As is protocol, LaPointe has been placed on paid administrative leave during the investigation.
The incident remains under investigation. Anyone with information regarding this incident is asked to contact the Major Crimes Division at 240-773-5070. Callers may remain anonymous.
Suspect in Silver Spring Bank Robbery Attempt Shot and Killed