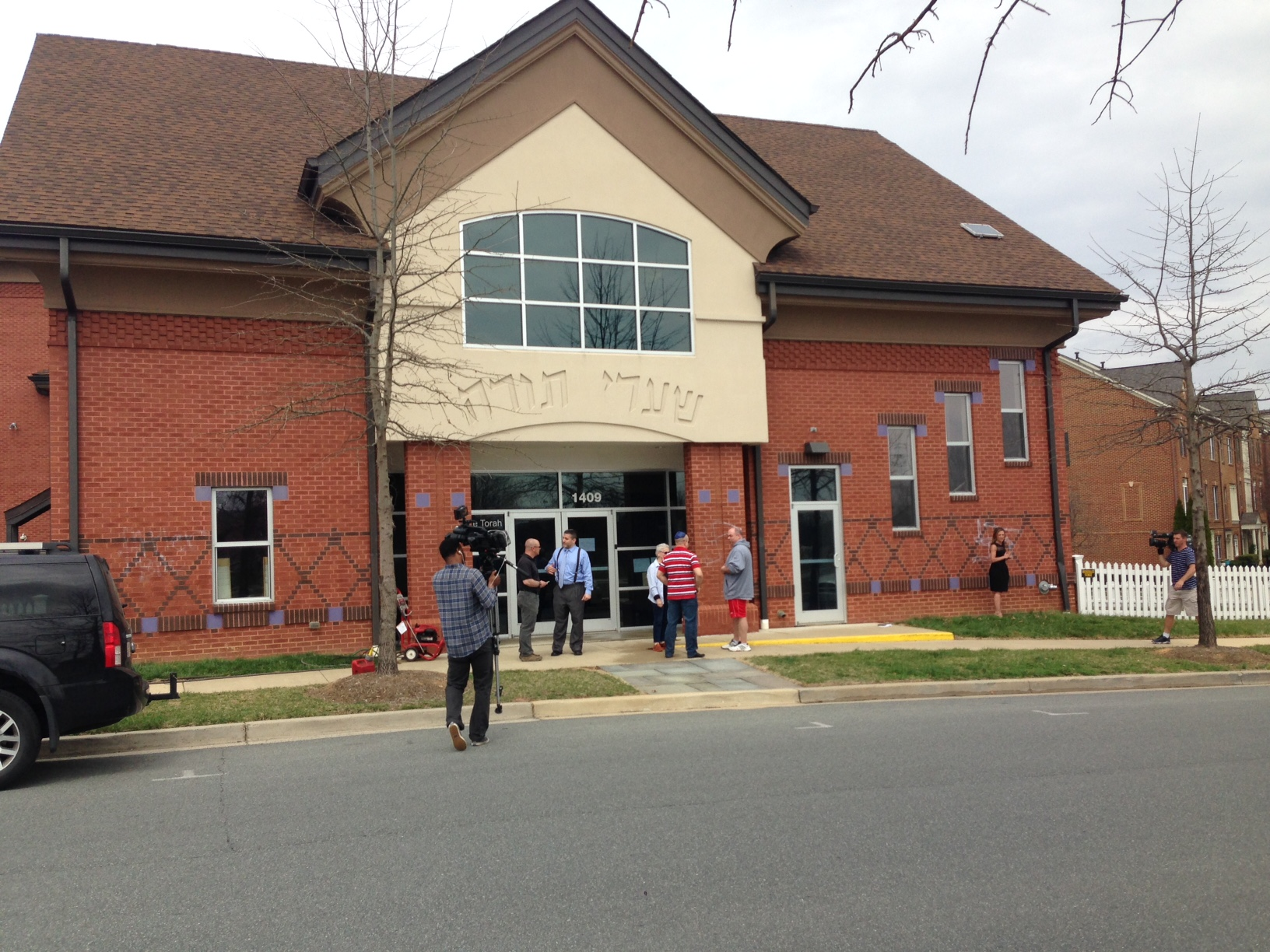 Police Identify 'Person of Interest' in Vandalism Case at the Shaare Torah Synagogue (VIDEO)
Gaithersburg Police Chief Mark Sroka said detectives have identified a "person of interest" who could be involved in the Shaare Torah Synagogue vandalism case.
Local authorities have surveillance footage showing a masked person running away from the building. 
Sroka said the report came in at 7:10 a.m. this morning. That's when police officers found eleven swastikas and other hate crime graffiti sprayed painted overnight on the building which is located in the Lakelands community.
"We are an inclusive community. … One that takes a lot of pride of its diversity. … This is an isolated incident, but one is too many," Sroka said.
The community has showed support and is reacting against this incident. Connie Liss, president of Shaare Torah Synagogue, said seeing the graffiti made her sad but she is confident the congregation will be able to move forward with the community's support.
"We hope we will know who did it. Maybe learn a little bit about something that motivated them," Liss said.
According to Sroka, based on the video surveillance footage the incident occurred around 2:37 a.m. on April 7.
"They [detectives] are going to be applying for a search warrant. … We are going to put out a press release and the video footage [of the crime] to the community," Sroka said.
Rabbi Jacob Blumenthal of Shaare Torah Synagogue said it's really to sad that a few people in our society "don't get it."
"We're working to clean off the building [be]cause we don't want to give the person the satisfaction seeing this kind of hatred things on the building," Blumenthal said.
The Shaare Torah Synagogue is located at 1408 Main Street in Gaithersburg.