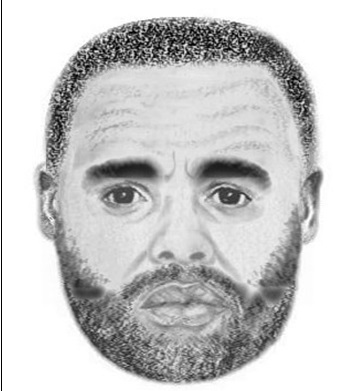 Police Investigate Attempted Sexual Assault in Briggs Chaney (PHOTO)
Montgomery County police officers are investigating an attempted sexual assault of a 16-year-old teen that occurred in the Briggs Chaney area on May 4th. Detectives are releasing a composite sketch of the suspect in hopes you can help identify him.
Police said at approximately 3 p.m., on Wednesday, 3rd District officers responded to the 14000 block of castle Boulevard for a report of an attempted sexual assault. Police believe the suspect approached the victim as she entered her apartment building and asked her to hold the door for him. Once inside the building, the suspect attempted to talk with the victim, then pretended to be on the phone. He followed the victim upstairs to her apartment where he attempted to sexually assault the teen. According to police, the victim's brother came to his sister's aid when he heard her screams. The suspect then fled by car.
According to a news release, the suspect is a black male in his early 30's, approximately 5'9″ to 5'10" tall, with short hair and a beard. He weighs approximately 200 pounds. Police say he was last seen wearing a teal or dark blue sweatshirt, blue jeans and black boots.
The suspect's vehicle is described as a blue, compact to midsize, four-door car.
Anyone with information about this suspect is asked to contact the Special Victims Investigations Division at 240.773.5400. Tipsters can also call Crime Solvers of Montgomery County toll-free at 1.866.411.TIPS (8477) or text a tip to CRIMES (274637). Crime Solvers will pay a cash reward of up to $10,000 for information provided to them that leads to an arrest and/or indictment for this crime.