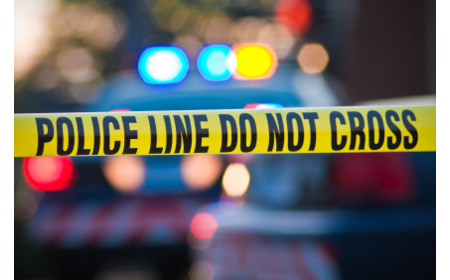 Police Report Man Died of Natural Causes
UPDATED
The Medical Examiner has determined that a man found bleeding outside All Saints Church in Chevy Chase on May 30 died of natural causes. Police are no longer investigating the case as a suspicious death.
Police identified the man as Colbert Pleze, 59, of the 1500 block of Butler Street in southeast, Washington, D.C. According to police, Pleze was an employee of the church.
The death was originally investigated as a possible hit and run traffic collision because the victim had been on Grafton Street washing his car prior to seeking help from individuals inside the church, police said.
The Montgomery County Police Collision Reconstruction Unit responded and determined that the death was not due to a traffic collision. Major Crimes detectives took over the investigation.
According to police, now that the Medical Examiner has ruled the death to be natural the incident is no longer being investigated as a suspicious death. The exact cause of death, whether from medical emergency or due to a pre-existing medical condition, is not yet known.
ORIGINAL POST
Montgomery County police are investigating an undetermined death that occurred at approximately 4 p.m. on May 30 (today) near Chevy Chase Circle and Grafton Street.
According to police, the incident was originally believed to be a hit-and-run but the investigation has determined that the police department's Major Crimes detectives will now be handling the case.
The investigation continues.