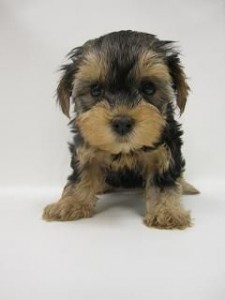 Police Investigate Credit Card Fraud: Puppy Purchased (Photo & Videos)
Montgomery County Police detectives are investigating a case of theft and credit card fraud that occurred in August.
Investigators are releasing videos of the two suspects and are asking for the public's help in identifying them.
According to police, the investigation has revealed that on August 11 between approximately 12 p.m. and 1:10 p.m., the 60-year-old female victim attended church services at St. Jane Frances de Chantel Catholic Church in Bethesda (located at 9601 Old Georgetown Road).  During that time, police said an unknown suspect(s) broke into the victim's vehicle and stole her purse; the purse contained credit cards.
In less than two hours after the theft, police said the two suspects produced or obtained a fictitious Maryland license that included the victim's information with a photograph of the female suspect.  According to police, the two suspects then used one of the victim's stolen credit cards to purchase a three-month-old Yorkshire Terrier from the Just Puppies store located in the Twinbrook Shopping Center (2004 Veirs Mill Road) in Rockville.  The female suspect produced the fake license during the transaction, police said.
Next, police said the suspects bought clothing at the Nordstrom store located at 7111 Democracy Boulevard in Bethesda (the Westfield Montgomery mall).  Police said  video of the suspects at Nordstrom shows the male suspect holding the puppy during the transaction.
In total, police said the suspects charged approximately $4,100 to the victim's credit card.
Anyone with information about this case or suspects involved in this case is asked to call Crime Solvers of Montgomery County toll-free at 1.866.411.TIPS (8477) or leave a Crime Solvers tip here.  Crime Solvers will pay a cash reward of up to $10,000 for information provided to them that leads to an arrest and/or indictment for this crime.  Tipsters will remain anonymous.