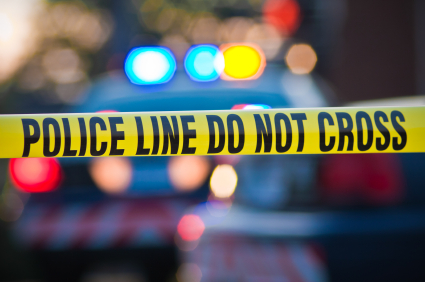 Police Investigate Death of Gaithersburg Man
UPDATED 4.22
Detectives from the Montgomery County Police – Major Crimes Division are continuing to investigate the death of a Gaithersburg man that occurred on Friday, April 19. Police have identified the man as Anthony Howard (51).
========================================================================================================
Montgomery County detectives are investigating the death of a Gaithersburg man.
According to police, at 6:11 p.m. on April 19, police responded to the 8800 block of Cross Country Place in Gaithersburg for the report of a man acting strangely. Police said the caller stated that the man, possibly in his 30's, was standing in parked pick-up truck, yelling profanities, striking the truck with rocks and crawling on other vehicles.
Police said the man failed to comply with a responding officer's instructions and continued to act aggressively and strangely. A responding officer discharged his pepper spray and the man, according to police, ran a short distance away to the sidewalk adjacent to the parking lot.
The man, police said, then picked up a large potted plant and a landscaping rock. According to police, after dropping the rock, the man approached the front door of 8300 Cross Country Place and picked up a child's scooter and used that to strike the front door of the residence. More police arrived and ordered the man from the front porch of the residence, police said.
According to police, when the subject refused their commands, two officers deployed their tasers causing the man to fall to the ground. Police then restrained him with handcuffs.
Officers said they quickly noticed that the man was not breathing and they requested fire rescue units who performed CPR. According to police, the man was transported to Shady Grove Hospital where he was pronounced dead a short time later.
The identity of the 51-year-old man, will be released, police said, after family members have been notified. Following protocol, the five officers directly involved in the event have been placed on administrative leave.
Detectives are interviewing approximately 12 witnesses, including the original complainant to this event. Anyone who witnessed this event and has not spoken to police is asked to call the Major Crimes Division at 240.773.5070.