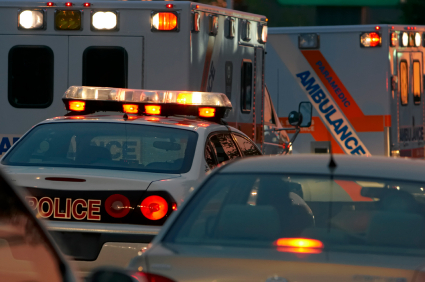 Police Investigate Fatal Collision on Airpark Road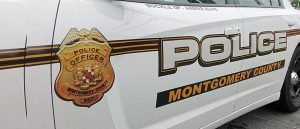 UPDATED 11.22.16 Two people died in a fatal collision last night on Airpark Road.
It happened shortly before 8 p.m.
Police said the preliminary investigation indicates that 27-year-old Stephen Diaz of Gaithersburg was traveling east on Airpark Road in a silver, 1999 Honda Civic CX, when for reasons still under investigation, the Honda crossed into the westbound lanes. Police said the Honda that Diaz was operating struck two vehicles: a silver, 2002 Volkswagen Passat driven by 67-year-old George Carey of Laytonsville, and a gray, 2010 Toyota Prius. Another westbound vehicle, police said, a blue, 1997 Mercury Villager also was involved in the collision. Police said Diaz and Carey died from their injuries at the scene of the crash. The two other drivers declined treatment, according to a police account.
A stretch of Airpark Road, between Muncaster Mill Road and Woodfield Road, was closed for several hours while the police department's Collision Reconstruction Unit was at the scene investigating.
The collision remains under investigation. If you have information about the crash, contact the Collision Reconstruction Unit at 240.773.6620.
UPDATE: Gaithersburg Fatal Crash – Drivers' Identities and Vehicle Information Released https://t.co/DrTm0PMLpU

— Montgomery Co Police (@mcpnews) November 22, 2016
UPDATE to Airpark Road collision: Collision involves 2 fatalities. Airpark Rd closed both directions btwn Muncaster Mill Rd & Woodfield Rd.

— Montgomery Co Police (@mcpnews) November 22, 2016
Collision Reconstruction Unit investigating serious collision: Airpark Rd closed both directions btwn Muncaster Mill Rd and Woodfield Rd.

— Montgomery Co Police (@mcpnews) November 22, 2016
Update – Airpark Rd & Antares Dr, 4 vehicles involved, 1 overturned w/ entrapment, EMS evaluated several involved w/ no transports

— Pete Piringer (@mcfrsPIO) November 22, 2016
Airpark Road closed both directions from Muncaster Mill Rd (MD 115) to Woodfield Rd (MD 124). Expect significant delays. #mdtraffic

— MC Emergency Mgmt (@ReadyMontgomery) November 22, 2016
Traffic Advisory – Airpark Rd CLOSED btwn Woodfield Rd & Muncaster Mill Rd, collision, EMS evaluating several persons serious LT injuires

— Pete Piringer (@mcfrsPIO) November 22, 2016
PIC – Airpark Rd & Antares Dr, collision w/ overturned vehicle & entrapment, some lanes BLOCKED

— Pete Piringer (@mcfrsPIO) November 22, 2016