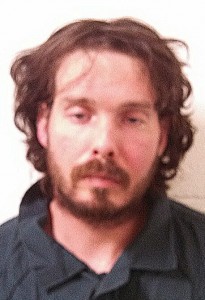 Police Investigate Homicide at 7-Eleven Store
UPDATED Montgomery County police are investigating a murder that occurred early today (Jan. 23) at the 7-Eleven store at 9051 Snouffer School Road in Gaithersburg.
At 1:49 a.m., police responded to the report of a stabbing at the store. According to a police narrative, when patrol officers arrived  at the scene they observed a suspect exiting the store.
According to the police account, the suspect had what appeared to be blood on his hands and clothing. According to the  police narrative, officers handcuffed the suspect and located a box cutter style knife with blood on it in the suspect's sweatshirt pocket. Police said the suspect, while handcuffed, attempted to run away but was quickly apprehended.
Inside the store, police found a 7-Eleven store employee with cut wounds to his neck, chin and wrists. The employee, identified by police as 63-year-old Abdul Ghaffar of Cherry Laurel Lane in Gaithersburg, was transported to a local hospital where police said he died from his injuries.
According to police, two 7-Eleven employees were in the store when the suspect entered. Police said the suspect attacked the victim, unprovoked, and the second employee called 911.
Police have identified the suspect as Shaun David King, age 36. Detectives have not confirmed his address at this time. Police have charged King with First Degree Murder.
Anyone with information about this crime is asked to contact Major Crimes Division detectives at 240.773.5070. Caller that wish to remain anonymous may call Crime Solvers at 1.866.411.TIPS.
ORIGINAL POST
Montgomery County police are on the scene of a homicide that occurred overnight at the 7-Eleven store at 9051 Snouffer School Road in Gaithersburg.
Police report that a suspect is in custody.
According to police, it happened at 1:49 a.m. on Jan. 23.
No other details have been released at this time.
Detectives on scene homicide occ 1:49am @ 7-11, 9051 Snouffer School Rd. Susp in custody. PIO enroute.

— Montgomery Co Police (@mcpnews) January 23, 2014