UPDATED: Police Continue to Investigate Sexual Assault of Teen in Sandy Spring Area
UPDATED 10.3.16 Police have released more information about this investigation, which remains ongoing.
Find out more, here.
Update: Continuing Investigation of Rape of Teenager in Sandy Spring Area: https://t.co/WiT2da0AKh

— Montgomery Co Police (@mcpnews) October 3, 2016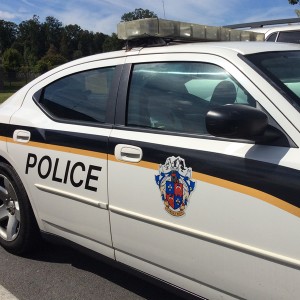 UPDATED 9.20.16 Montgomery County police officers are continuing to investigate a sexual assault in the Sandy Spring area.
According to a police account, a teen was approached by a male while she was walking in the area of Olney-Sandy Spring Road between 7 and 8 a.m. on Sept. 15.
Police said the suspect, using no words, directed the victim to a grassy area located off of Olney-Sandy Spring Road. Police said the victim reported the assault to her parents. Police responded to the hospital where the victim was receiving medical treatment.
The suspect is described by police as a non-white male, possibly Hispanic, 5'05" to 5'07" tall, with an average build and black hair. He was wearing a black t-shirt and unknown color jeans.
Anyone with information about this sexual assault is asked to call the Special Victims Investigations Division at 240.773.5400 or Crime Solvers of Montgomery County toll-free at 1.866.411.TIPS (8477). Crime Solvers will pay a cash reward of up to $10,000 for information provided to their line that leads to an arrest in this case. Residents are reminded to immediately call 911 if they observe suspicious activity.
Update: Detectives Continue to Investigate Rape of Teenager in Sandy Spring Area; Suspect Description Released: https://t.co/rCRE3L8i5r

— Montgomery Co Police (@mcpnews) September 20, 2016
Detectives are investigating rape of teenager that occurred in Sandy Spring area.Anyone with info. call 240-773-5400:https://t.co/sytJdR06eE

— Montgomery Co Police (@mcpnews) September 16, 2016