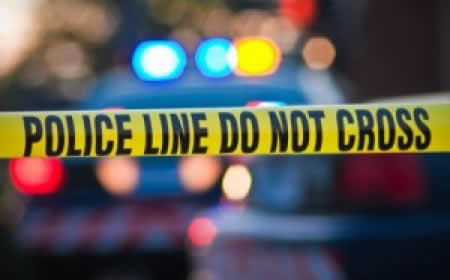 Police Investigate Shooting in Aspen Hill
Montgomery County Police are investigating a shooting that occurred last night in the 3500 block of Pear Tree Court in Aspen Hill.
According to police, one person was shot during a robbery and another suffered minor injuries.
On the Montgomery County Police Department's Twitter account, police said they have one suspect in custody and they are looking for two other suspects.
The investigation continues.
Aspen Hill robbery: 3 suspects total, 1 in custody. Suspect in custody has NLT injuries(not shot). MCP looking for 2 other suspects.

— Montgomery Co Police (@mcpnews) November 10, 2014
(Cont) Aspen Hill robbery: A gun has been recovered by MCP. Detectives still investigating whether this gun was involved in this crime.

— Montgomery Co Police (@mcpnews) November 10, 2014
2 suspects not located by MCP described as black males, possibly in 20s, wearing coverings over faces.

— Montgomery Co Police (@mcpnews) November 10, 2014
One victim was shot and has apparent non-life-threatening injuries. One victim suffered minor injuries (not shot) during robbery.

— Montgomery Co Police (@mcpnews) November 10, 2014
Investigating Aspen Hill shooting as a robbery in 3500 blk of Pear Tree Ct. 3 suspects, 1 in custody.

— Montgomery Co Police (@mcpnews) November 10, 2014
9:12 pm- Call for sound of shots fired in area of 3500 block of Pear Tree Ct., Aspen Hill- preliminary info: 1 person shot (cont)

— Montgomery Co Police (@mcpnews) November 10, 2014
3500blk Pear Tree Ct, Bel Pre/Aspen Hill, possible shooting, potential multiple patients w/ injuries, #mcfrs assisting MoCo PD

— Pete Piringer (@mcfrsPIO) November 10, 2014