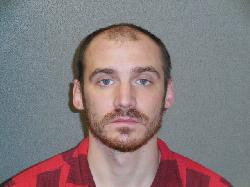 Police Investigate Fatal Shooting Outside Target Store in Germantown
UPDATED, June 2, 11 a.m. – Montgomery County Police have released the name of the victim of the homicide in Germantown.
Mariam Folashade Adebayo, 24, was killed Monday night. Police have arrested her alleged boyfriend Donald Wayne Bricker, Jr., 27 of Hagerstown. Bricker is still in the hospital being treated for injuries sustained when his car crashed along Darnestown road Monday evening. Bricker is listed on the Maryland Sex Offender Registry for a 2009 conviction of third-degree sex offense.
ORIGINAL – 
Montgomery County Police are investigating a fatal shooting that occurred near the Target store in Germantown on Monday night as a homicide.
Police said the Emergency Communications Center received multiple calls shortly after 7:30 p.m. for a shooting that had just occurred in front of the Target, located at 20908 North Frederick Road.
At the scene, police located a 24-year-old woman who had been shot. Police said the woman was transported to a local hospital where she died from her injuries.
According to police, the 27-year-old suspect fled from the parking lot in a vehicle described by witnesses as a white Ford Ranger pickup truck.
An officer located the suspect vehicle and officers then initiated their cruisers' emergency lights and sirens. When the suspect failed to stop, a pursuit was initiated.
At approximately 8:12 p.m., in the area of the 15800 block of Darnestown Road (Route 28), police said the suspect vehicle was involved in a single-vehicle collision and officers arrested the suspect. The suspect was transported to a local hospital with non-life-threatening injuries sustained in the collision, according to police.
Police said a handgun was recovered at the collision scene.
Detectives believe the shooting is domestic in nature and that the suspect and victim are girlfriend and boyfriend. Preliminary information indicates the suspect and victim had planned to meet in the shopping center to talk, police said.
Anyone with information about this shooting is asked to call police at 301.279.8000. Callers may remain anonymous.
Traffic advisory – 15800 Block Darnestown Rd., collision, etc, closed/blocked due to police activity,, #mcfrs assisting

— Pete Piringer (@mcfrsPIO) June 2, 2015
Shooting – Target Store 20908 Frederick Rd, #mcfrs on scene assisting PD, medical emergency, EMS evaluating Pri1 — Pete Piringer (@mcfrsPIO) June 1, 2015
MCP followed suspect in vehicle – MCP has suspect in custody — Montgomery Co Police (@mcpnews) June 2, 2015
MCP is investigating a shooting in area of Target (N Frederick Rd) in Germantown. Victim transported to hospital – unknown condition – MORE — Montgomery Co Police (@mcpnews) June 2, 2015