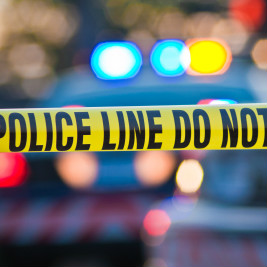 Police Investigate Stabbing at Westfield Montgomery
A 32-year-old Gaithesburg man faces an attempted murder charge in connection with a stabbing at Westfield Montgomery mall in Bethesda on Sunday night, Montgomery County police said.
Jeffrey Lewis Sweeney-Grant of the 17000 block of King James Way in Gaithersburg is being held without bail at the Montgomery County Detention Center, according to online court records.
A police statement said Sweeney-Grant met the stabbing victim in the mall's lower level for coffee about 4:45 p.m. Sunday. It was about then that Sweeney-Grant stabbed the victim, police said.  The motivation for the stabbing remains under investigation, police said.
After first responders arrived, they found a 37-year-old male suffering from apparent stab wounds to his torso, police said.
He was taken to a local trauma center for surgery and appeared to be in stable condition Sunday night, police said.
After the stabbing, Sweeney-Grant identified himself as the suspect to members of the mall security force, police said. He was taken into custody by Bethesda police district officers. In addition to the attempted first-degree murder charge, Sweeney-Grant also was charged with first-degree assault, police said.
Police said the incident remains an ongoing investigation.  Anyone with information about this case is urged to contact the Bethesda police district Investigative Section at 240-773-6710.