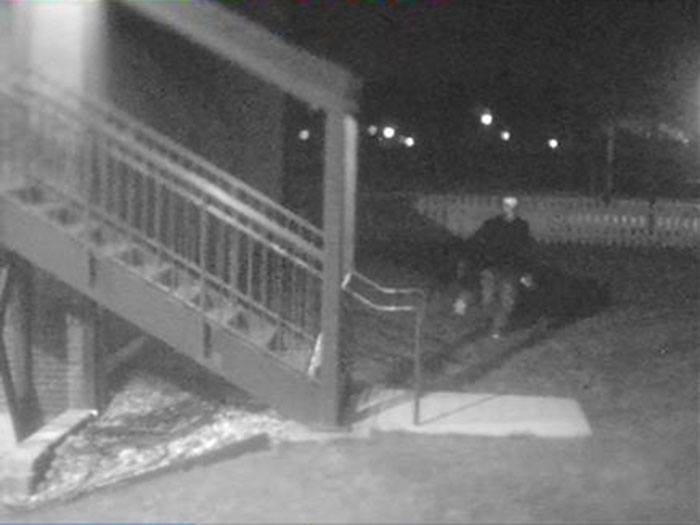 Police Investigate Vandalism at Shaare Torah in Gaithersburg (PHOTOS & VIDEO)
Detectives from both the Gaithersburg and Montgomery County Police departments are looking for the vandals that defaced the Shaare Torah synagogue, located at 1409 Main Street, in the Lakelands community on April 7.
The incident was first reported to a police officer who was flagged down at 7:10 a.m. on Tuesday morning by a citizen.
Officers arrived at the scene and observed, painted in white, eleven Swastikas and one "KKK" on the brick exterior and the front door glass of the building.
Representatives for the synagogue provided officers surveillance video from the building's cameras. The incident captured on video was dated at 2:47 a.m. on April 7.  Police said the video shows two unknown suspects dressed in casual clothes, wearing black masks with white skull-like faces, spray painting the synagogue.
Detectives are following up on leads but are also asking residents and commercial business owners in the immediate area to check their exterior surveillance cameras for the two suspects in the provided pictures.
Detectives are also asking anyone who may have information pertaining to the incident to call police. Citizens may remain anonymous when they call the Gaithersburg Police Tip Line at 301.330.4471. You may also call the Public Safety Communications Center at 301.279.8000.
For more coverage, see our earlier stories below: