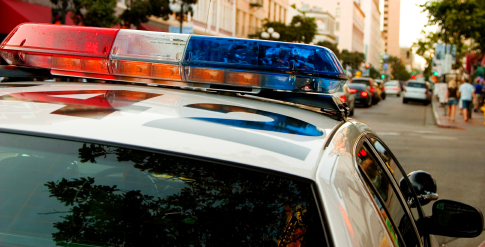 Police Investigate Hate Crime Vandalism in Olney and Rockville (VIDEO)
UPDATED, Aug. 28, 5:56 p.m. – : Montgomery County Police said swastikas were painted on two-speed cameras and a community neighborhood sign in Olney and Rockville. 
Police said, on Aug. 26 around 6 a.m., a Montgomery County police officer noticed a large green-colored swastika painted on a county speed camera. 
According to a post on the Montgomery County Police Department's (MCPD) Facebook page, officers searched the surrounding area and found a second-speed camera painted with a green swastika on westbound Route 108 near Spartan Road.
In this MyMCMedia Extra, Police Chief Thomas Manger said these kind of crimes have a "real significant impact on the community."
A resident called police, at approximately 7:54 a.m. that same morning, to report a green spray painted swastika in the area of Norbeck Road and Westbury Road on the "Flower Valley" neighborhood entrance sign in Rockville.
Montgomery County Executive Isiah Leggett said he is "appalled."
"I am again appalled that acts of hate crimes and anti-Semitism have appeared in Montgomery County. This behavior will not be tolerated. I stand with all of our neighbors in Olney and Rockville condemning this activity in the strongest possible terms, and I know our Montgomery County Police Department is doing all it can to find and apprehend those responsible," Leggett said in a statement posted on the county's website on Thursday afternoon.
Police said these incidents are related and they are asking residents who may have information about this vandalism or the suspects involved to call the 4th District Investigative Section at 240.773.5530.