Police Investigate Fatal Collision Involving Teen Bicyclist in Gaithersburg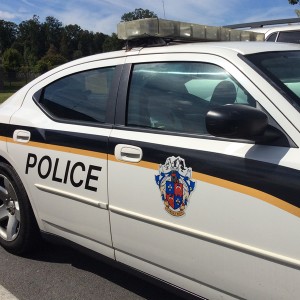 UPDATED Montgomery County police officers are investigating a fatal collision involving a 16-year-old bicyclist that occurred Thursday afternoon at the intersection of South Frederick Avenue and Fulks Corner Avenue in the city of Gaithersburg.
Police said the preliminary investigation indicates that the bicyclist was traveling northbound on the sidewalk of the southbound side of South Frederick Avenue when he struck a commercial sign, that had been placed on the sidewalk. Police said the bicyclist fell into the travel lanes of South Frederick Avenue where he was struck by a 2004 Toyota Highlander.
Police have identified the bicyclist as Santos Escobar-Villatoro of Gaithersburg. According to police, the teen died from his injuries at the scene of the collision. The driver of the Toyota Highlander was not injured, police said.
During the police department's investigation, there were road closures along South Frederick Avenue.
Investigators are asking anyone who witnessed the fatal collision to contact the Collision Reconstruction Unit at 240.773. 6620. Callers may remain anonymous. The investigation continues.
Police Investigate Fatal Bicycle Collision in Gaithersburghttps://t.co/3QhTqvrA4I

— Montgomery Co Police (@mcpnews) June 2, 2016
Traffic Advisory – SB Rt355 S Frederick AV, GBurg, some lanes CLOSED/BLOCKED, Cyclist struck, PD investigation,

— Pete Piringer (@mcfrsPIO) June 2, 2016
MCP investigating fatal collision in 100 block of Frederick Ave (MD 355). SB Frederick Ave closed btwn Chestnut St and S Summit Ave. More-

— Montgomery Co Police (@mcpnews) June 2, 2016
Fatal collision:S. Frederick Ave (MD 355) in area of Fulks Corner Ave- Vehicle and bicyclist involved. Bicyclist succumbed to injuries. MORE

— Montgomery Co Police (@mcpnews) June 2, 2016
Fatal collision(cont):Collision Reconstruction Unit investigating. Call received at 2:34 pm.Will update when additional info. is available.

— Montgomery Co Police (@mcpnews) June 2, 2016
ALERT: Due to an accident, SB 355 is closed from Chestnut St to Summit Ave. #Rte55 & #Rte59 will detour & return to 355 from East Deer Park

— Ride On Bus (@RideOnMCT) June 2, 2016