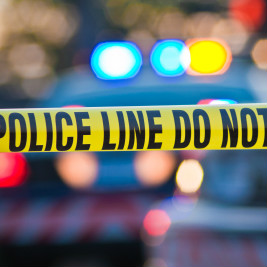 Police Investigating Fatal Collision on Rockville Pike
The driver of a BMW was charged Saturday night with driving under the influence after he struck a Rockville man on a scooter, who ultimately died, according to a Montgomery County police statement.
The deceased is Ross Stanley Redler, 56, of the 5900 block of Halpine Road, police said. He was driving a 2014 Tao Tao Scooter southbound on Rockville Pike, police said.
Mark Steven Andrade, 24, of the 7500 block of Democracy Boulevard in Bethesda was driving a 2008 BMW 335xi northbound, police said.
As Redler approached Congressional Lane, Andrade made a left turn onto westbound Congressional Lane. The two vehicles collided; Redler stopped the BMW and then ran from the scene, police said.
A short time later, Bethesda District officers found Redler on Congressional Lane and arrested him for DUI, police said.
Redler was taken to a local hospital, where he died from his injuries, police said. Andrade was not injured.
This remains an open investigation. Anyone who witnessed this collision or has information about this collision is asked to call the Collision Reconstruction Unit at 240-773-6620.
ICYMI (1115p 12/16) Rockville Pike and Congressional Lane, car vs scooter, EMS transported Pri1 patient w/ LT injuries, Road Closed & reopened ~5a

— Pete Piringer (@mcfrsPIO) December 17, 2017